Article
Producing a perfect papaya for every Australian palate
Publication date: 10 February 2022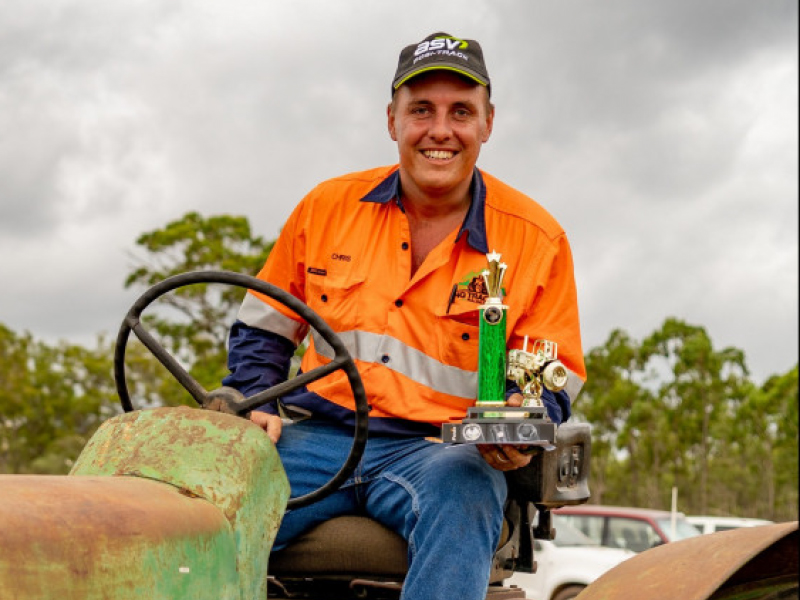 This investment is developing new papaya varieties that will appeal to a broader range of tastes. It's also analysing and highlighting the key flavour types within the whole papaya chain to create a library of chemical fingerprints to differentiate these new, delicious flavour types.
The challenge
To create new papaya varieties with improved eating quality that will provide greater diversity and please more tastebuds, driving the future marketability and profitability of Aussie papayas.
Meet Chris
The Australian papaya industry is experiencing rapid growth, but it could do even better with more varieties and more flavours, says Queensland papaya grower, Chris Maisel. "Right now, it's sort of like having all your eggs in one basket. If that one variety does well, then you please that part of the market. Having more varieties is like having more tools in your toolbox and you can potentially please a greater share of the market."
Chris is hopeful this investment will result in new papaya varieties, which will appeal to more consumers and continue the industry's rapid growth. "From an industry point of view, it offers possible additional expansion of the line, as well as the possibility to look for desired traits, like clean skins, uniform sizes, smaller internal cavities, resistance to pests and pathogens – things like that. I think it's inevitable that the varieties will change going forward, it's just a matter of time and patience, and a lot of work."
That time, patience and work are being funded through this program – essential research and development that many individual producers simply can't fund or manage on their own. "It's of the utmost importance, particularly for the cohort of smaller growers who are unable to spend the money on R&D that some of the larger, multi-faceted business can," says Chris.
"Without research like this, there would be no collaborative approach to increasing the profitability and sustainability of our industry. Given that we are a small sector, we need to seize every opportunity like this presented to us. This research provides a proactive approach rather than a reactive defence to an arriving situation."
"From what I've seen so far, a couple of new commercial varieties of red and yellow have risen to prominence. However, the process is not a short or easy one, and the arrival of a new variety or two is not the finish line. As an industry, we need to continue varietal development and drive for increased productivity and profitability going forward."
The approach
The project team have worked to select and stabilise new breeding lines to obtain varieties that will thrive and support the growth of the industry. At present, researchers are onto the fifth generation for both red papaya and yellow papaw, with a target to produce generation seven of these lines by 2022 and additional hybrid varieties by 2023. The new, genetically stable lines, which suit each growing climate, will be used to create new F1 hybrid varieties for the industry.
The impact
The selected advanced breeding lines have been evaluated based on many genetic traits, fruit quality, as well as flavour and aroma. The key beneficial traits of the new breeds are fruit that's set lower to the ground for easy harvest, cylindrical fruit shape for more efficient packing, high sugar and sweetness to suit the demand of the market and consumer, and comparable yield to the standard commercial varieties.
The identified genes associated with great flavour and aroma, and desirable sugar, acid, and chemical compounds, will be developed further to help select the future breeding stock.