Stephen McCutcheon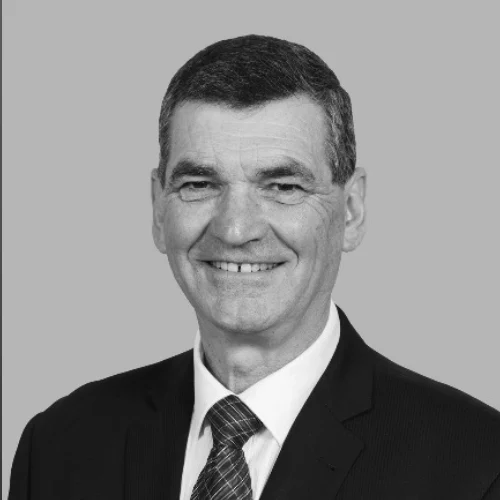 Steve has extensive experience working with the agriculture and food sectors in private and public sector settings.
From 1980 to 1987, Steve worked in a number of positions in the banking sector related to rural lending. He joined the now Australian Government Department of Agriculture, Fisheries and Forestry in 1987 and worked with a number of horticultural industries to implement government economic reforms. Later, as Executive Manager of the Department's Product Integrity, Animal and Plant Health Division, he administered the Australian Government's role in national biosecurity and food safety arrangements along with its participation in international standards-setting arrangements for food as leader of the Australian delegation to the Codex Alimentarius Commission.
In 2007, Steve was appointed Chief Executive Officer of Food Standards Australia New Zealand (FSANZ). He held this position until his retirement in 2017 and during his tenure led the development of a range of new food standards including a number of primary production and processing standards and a new standard for health and related claims about food.
During his career, Steve has held a number of board positions on Australian Government entities including the Australian Pesticides and Veterinary Medicines Authority and FSANZ. He is currently a Non-Executive Director and Chair of Plant Health Australia Limited, Non-Executive Director and Chair of Valmar Support Services Limited and a Governing Board Member of the Joint Accreditation System for Australia and New Zealand (JAS-ANZ).
Steve has a Bachelor of Economics degree from Sydney University and a Graduate Diploma in Public Law from the Australian National University. He is a Graduate of the Australian Institute of Company Directors.