Article
Multi-industry approach generates high media-value
Publication date: 9 May 2022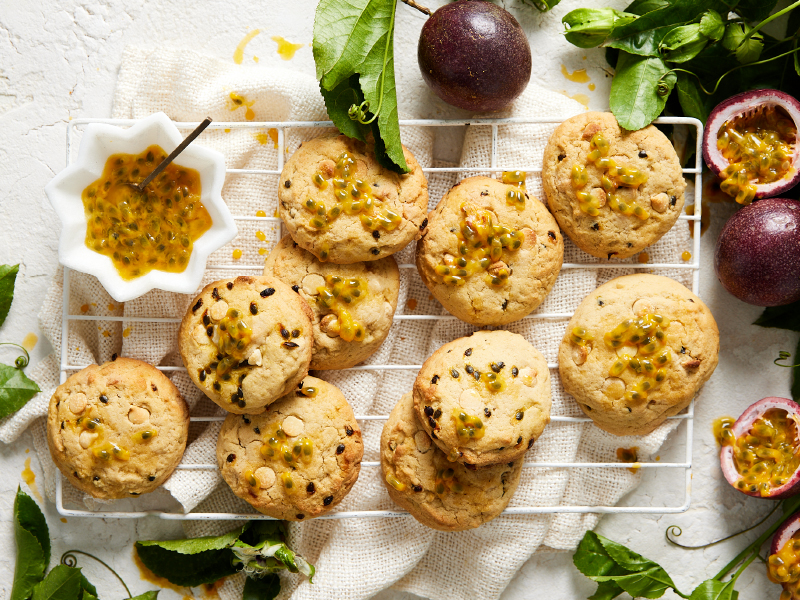 In a first for the lychee, passionfruit, papaya, persimmon and pineapple industries, Hort Innovation has taken a multi-industry approach to enable each industry's levy funds to go further with an extra $440,000 of media value secured through this collaboration.
A new media partnership with NewsCorp was established to deliver greater exposure for each individual industry. A multi-industry briefing process was undertaken where each fruit was able to retain its individual fruit presence, however the joint approach meant that by working collaboratively each individual industry was able to achieve 3.1 times the total media value from NewsCorp. This enabled greater consumer reach to ultimately encourage more Australian households to purchase lychee, passionfruit, papaya, persimmon and pineapple.
The digital marketing partnership included a range of activities bespoke to each industry, such as home page takeovers and the promotion of simple recipes on Taste.com.au, Australia's #1 food site. Taste.com.au reaches more than twice as many Australians compared to any other food media brand, with an audience of 3,358,000 consumers. Through this partnership, consumers were able to learn how to enjoy these fruits and understand more about the reasons why they should.
Hort Innovation's General Manager of Marketing, Jane Smith said that "By working together and taking a collaborative approach to a new media partnership, these individual marketing programs have been able to maximise the value of their levy spend. More consumers will have had the opportunity to be inspired by the content they saw on Taste.com.au, ultimately resulting in more purchases of delicious Aussie fruit."
The new approach also included a suite of new recipes and imagery for use across social media in each industry's individual marketing program, to inspire and encourage more Australian households to purchase.
Hear from papaya grower, Paul Fagg
"It makes sense for the smaller tropical categories to come together and pool resources. The smaller tropical categories have so much potential for growth through increasing household penetration and frequency of purchase. These categories collectively provide the consumer with supply over a 52 week period. This appeals to both national chains, independent retailers and consumers, providing colour, variety and versatility throughout the year. In addition, the tropical categories, and the farmers that grow them have a great story to tell in terms of nutritional value, provenance, and sustainability."