Article
Leveraging Australia's love affair with avocados to get them buying green and gold
Publication date: 25 February 2022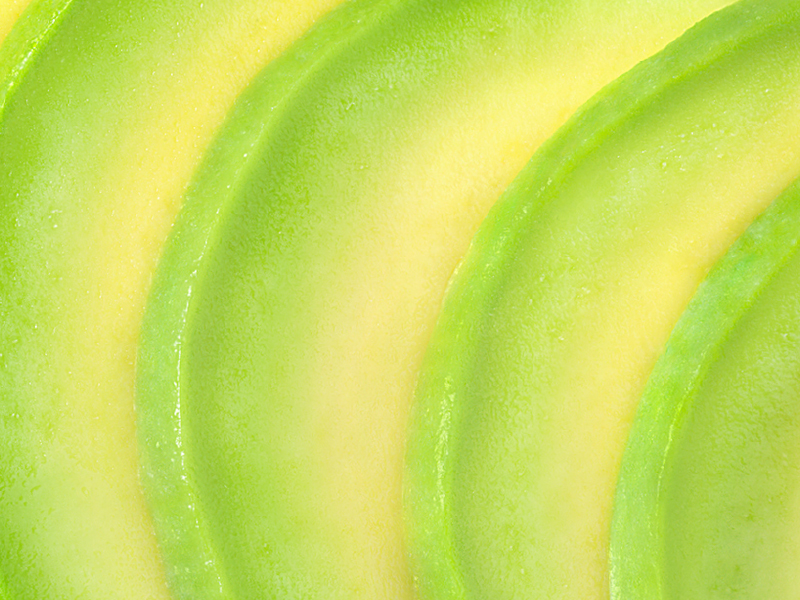 In response to market conditions, the marketing program for 2020/21 was divided into two phases. Phase one focused on maximising reach and cutting through to drive visibility during the busy holiday period. Phase 2 drove the premium and iconic status of Australian Avocados by leveraging the inherent love Australians have for the product.
"The key to a great industry marketing campaign is to have invested people around the table. It's great for Hort Innovation to take the time to listen and understand the industry, and for the industry to listen to, and understand the ideas and changing environment we have to work within the marketing space. If these two can work and communicate well, change quickly if needed, and see the same goal at the end, you end up with a wonderful campaign, as we have done in 2021. In saying that, 2021 isn't over yet. Changes may still need to be made, but we have the platform to tweak as needed and the team to do this quickly."
Daryl Boardman, avocado grower, Queensland
The opportunity
Aussies love avocado and the long lead up to the Tokyo Olympics provided an opportunity to tug on their patriotic heartstrings, instilling a strong preference for Australian-grown avos. The unique qualities of the 100% Aussie green and gold Shepard avocado, as well as the popular Hass, also proved a handy marketing tool.
The approach
Phase 1 or the marketing program ran from July 2020 to February 2021 with the aim of instilling a strong preference for "Australian grown" among Aussie avocado consumers.
More than 1700 ad panels in high-traffic retail locations urged shoppers to "Add an Aussie avo" to their basket. On the radio a combination of 30-second brand ads and live reads featured across broadcast giants ARN and Nova, effectively reaching 25 to 54-year-old grocery buyers. This on-air activity was backed up by a social media competition, with winners judged on creativity and their use of Australian Avocados.
The key KPI for the social media component of the campaign was a cost-effective reach, which exceeded forecasts by 61 per cent, engaging huge numbers of Australians with a strong call to action.
Digital partnerships with Good Food and Nine Honey leveraged high-quality campaign content, including videos with Malaysian Australian cook, Adam Liaw, recipes, guides, and display ads.
PR also played a huge role in this campaign, driving brand awareness. In the lead-up to summer, an Aussie Avo Ale beer was brewed, wetting the tastebuds of media, bloggers and influencers. Building off the brand positioning of 'Makes Everything Better', the campaign partnered with Grassy Knoll brewery to prove that Aussie avos really do make everything better, even beer.
The Avo Ale campaign was fronted by TV personality Hayden Quinn and delivered 197 media mentions, reaching a potential audience of almost 12 million.
Accompanying this was the 'Aussiest Avo' campaign, which highlighted the Shepard variety as Australia's relatively unknown national treasure, encouraging consumers to be proud of the nation's only uniquely grown avocado, while profiling its versatility, nutritional benefits, and delicious green and gold interior, which doesn't go brown.
The campaign included a partnership with celebrity chef Luke Hines, who developed three Shepard Avocado recipes and talked about why Shepards are his favourite avo. The campaign delivered 80 earned media hits with a potential audience of 36.7 million.
Phase 2 of the marketing program kicked off in May 2021, featuring a new domestic brand campaign called 'Our Green Gold'. This launched across a range of media platforms, targeting consumers on the path to purchase. It emotionally connected with Australian consumers, instilling a preference for Australian Avocados.
TV ads, fronted by comedian Nazeem Hussain, featured on top-rating shows, including Bondi Rescue, Sunrise, Masterchef the encore, The Project, and Big Brother, reaching more than 1.2 million 25 to 54-year-old grocery buyers. These were backed up by 30-second clips across YouTube and on-demand video services.
On social media, the focus was on content that built an emotional connection to the product, educated consumers about avocados and their health benefits, and provided delicious and nutritious recipes to encourage more frequent purchases.
The outcome
Campaign activities (tracked from May 2021 through June 2021) resulted in an uplift in consumer intent to purchase Aussie-grown avocados and were increasingly seen as distinctly Australian. One in four Australians can now recall the Australian Avocado logo and the entire 'Our Green Gold' campaign was well received, with the vast majority agreeing it was "enjoyable", aimed at "people like me" and, improved their overall perception of Australian Avocados. Most importantly, 2 in 3 consumers are now more likely to purchase avocados after seeing the campaign. Other key figures for the campaigns include:
6 million 25-54-year-old grocery buyers reached through Phase 1 radio campaign
15 million social media impressions for Phase 1 social media campaign
4 million 25-54-year-old grocery buyers reached through Phase 2 radio campaign
421,000 completed views of Phase 2 on-demand video ads
242,000 completed views of Phase 2 YouTube ads, reaching 196,000 unique viewers.