Article
Tapping into the taste, ease, and versatility of Australian sweetpotato to boost sales
Publication date: 25 February 2022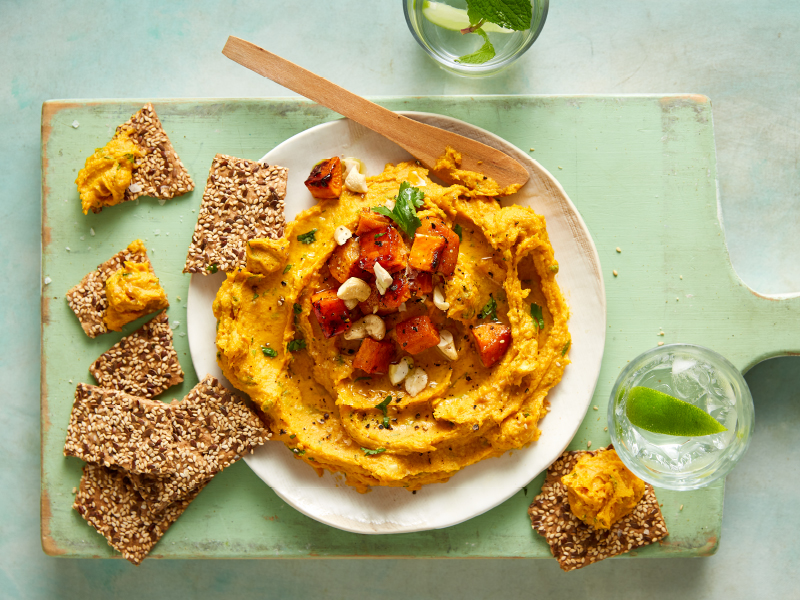 "An effective marketing program, funded by the grower's levy funds, is important to underpin and grow domestic consumer demand. Having a consistent supply of quality sweetpotatoes, with product presented attractively in retail displays, are the foundations to driving demand."
Peter Long, Executive Officer, Australian Sweetpotato Growers' Association
The opportunity
With many consumers unaware of the health benefits, versatility, and ease with which sweetpotato can be added to a wide range of meals, there was an opportunity to grow the market through consumer awareness and education.
The approach
With positive publicity, strong content, targeted digital and social media, influencers and a robust in-store retail presence, the aim was to increase awareness of sweetpotato and make it the healthy vegetable of choice to add to any meal.
To secure media coverage Australian Sweetpotatoes engaged dietitian, Marika Day as campaign spokesperson, bolstering the health credentials of sweetpotatoes. Marika developed six new quick, tasty, and healthy sweetpotato recipes, all beautifully photographed by renowned food stylist Bonnie Coumbe.
The PR campaign achieved widespread media coverage, appearing in titles including Daily Mail, Lifehacker, Yahoo, Interiors Addict, and Australian Women's Health. In addition, popular and relatable influencers were engaged to share how they #GetSupercharged with Australian Sweetpotatoes – tapping into ease, taste, health, and versatility.
The influencers included Katie Williams, an ex-sprinter and Big Brother contestant, former footballer and fitness instructor Ben Seymour, and TikTok foodie sensation Cooking with Ayeh. Cooking with Ayeh's sweetpotato toast hack went viral, clocking up more than 880,000 views across Instagram and TikTok.
#GetSuperchared focused on three main social media content pillars: (i) super tasty, (ii) super healthy, and (iii) super helpful. The campaign achieved more than 4.4 million impressions on Facebook and Instagram, with over 30,000 people liking, sharing and commenting on the content.
To inspire usage and encourage purchase, a recipe led advertisement was featured in Coles Magazine, which reaches 4.4 million Australians every month. Australian Sweetpotatoes also had a dedicated shop page on Coles Online throughout June and was featured in the June Flybuys email.
The outcome
Thanks to great content, targeted nutrition and lifestyle messaging and PR initiatives, hundreds of thousands of potential new consumers were exposed to the campaign and the many benefits of Australian sweetpotatoes.
Production will continue to increase, and if grower returns are to be maintained, the production growth must be matched by increasing demand.