Article
Leveraging lockdowns to get more plants in living spaces
Publication date: 25 February 2022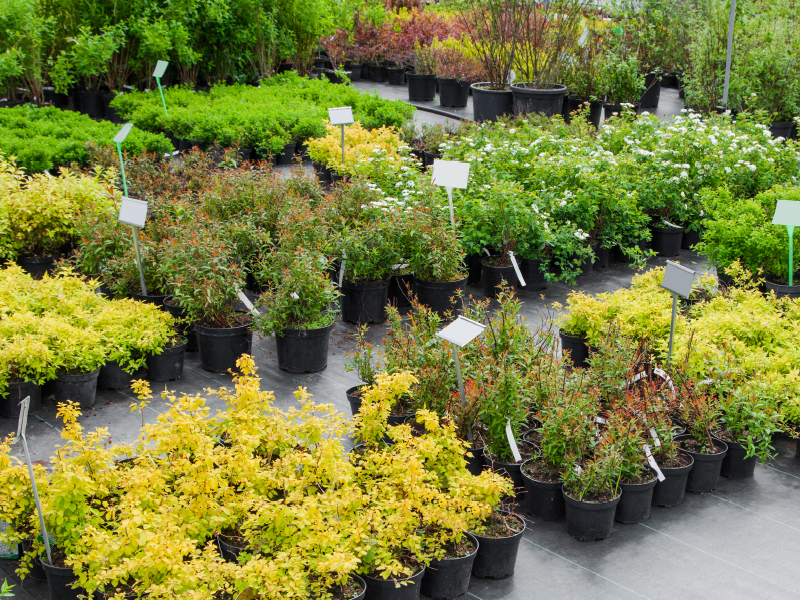 "The industry should always be advertising and ensuring we're front of mind. The Greener Spaces Better Places initiative perfectly positions the industry for the environment that we're in. It's spot on with that branding and creates a huge opportunity for the industry. That doesn't mean we can just sit back and expect everything to land in our lap though. We still need to do the hard yards and grab those opportunities."
Anthony Tesselaar, nursery grower, Victoria
The opportunity
With more Australians working from home and spending more time inside, the health and quality of their indoor spaces became increasingly important, presenting a valuable opportunity for the industry. In addition, government engagement under the Greener Spaces, Better places program created opportunities to expand the market into large-scale developments.
The approach
Now in its fourth year, the Plant Life Balance campaign was the lead consumer program for the industry and was designed to get more plants into Aussie homes.
Plant Life Balance successfully used digital tools and social media to connect with socially savvy and fashion-conscious 25 to 40-year-olds.
Through a popular app, blog, and e-newsletter, the program has positioned itself as the "go-to" source for media seeking content and comment about greenery. As a result, there was consistent media interest throughout 2020/21, generating almost 200 pieces of coverage and reaching a potential audience of 29.5 million.
In June 2020, a rapidly prototyped campaign was rolled out across traditional and social media to encourage consumers to embrace the benefits of plants in their lives during lockdown. This campaign delivered more than 20 pieces of media coverage, reaching 2.6 million plant-buying Australians.
The team also produced the 2021 Plant Trend Report – a levy-funded tool to provide insights into how the pandemic influenced plant purchasing behaviour, current trends, and the impact of these on future purchasing preferences.
The many benefits and value of greenery in an urban environment were also strongly promoted under the Greener Spaces Better Places initiative. This involved a panel of Levy-funded experts, called the Living Network, working with communities and governments across Australia to drive activities that increased demand for green life products and services, while benefiting the community.
In October 2020, Greener Spaces Better Places launched the third iteration of Australia's first national benchmarking report: Where Will All The Trees Be? This report highlighted communities where greenery is decreasing, gaining widespread media attention, and forcing governments to make urban green spaces a priority
The outcome
Research commissioned by marketing included a Consumer Usage and Attitudes Report, with insights used to inform future marketing activity for the sector. The study found that 65 per cent of Australian adults purchased a plant in the last 12 months. Despite this, most respondents planned to spend more on plants in the future.
A total of eight segments were identified from the report, six of which offer opportunities for growth. They are:
79 per cent of sampled shoppers would likely buy the product
Enthusiasts (6 per cent of the market = $270M retail value)
Garden Proud (17 per cent of the market = $451M retail value)
Early Bloomers (8 per cent of the market = $205M retail value)
Small Space Curators (16 per cent of the market = $261M retail value)
Dabblers (17 per cent of the market = $168M retail value)
Plant Curious (7 per cent of the market = $12M retail value)
Other key insights included:
5 million reached via The Plant Life Balance Facebook and Instagram pages
The Trend Report featured in Domain, Sydney Morning Herald, News Corp's Body & Soul, WA Today, 6PR Radio, Better Homes and Gardens, ABC Hobart, NT News and key trade and industry titles Your Levy At Work and Floral Daily
7 million reached via Where Will All The Trees Be? Benchmarking Report.