Article
Getting papaya on more Aussie plates
Publication date: 25 February 2022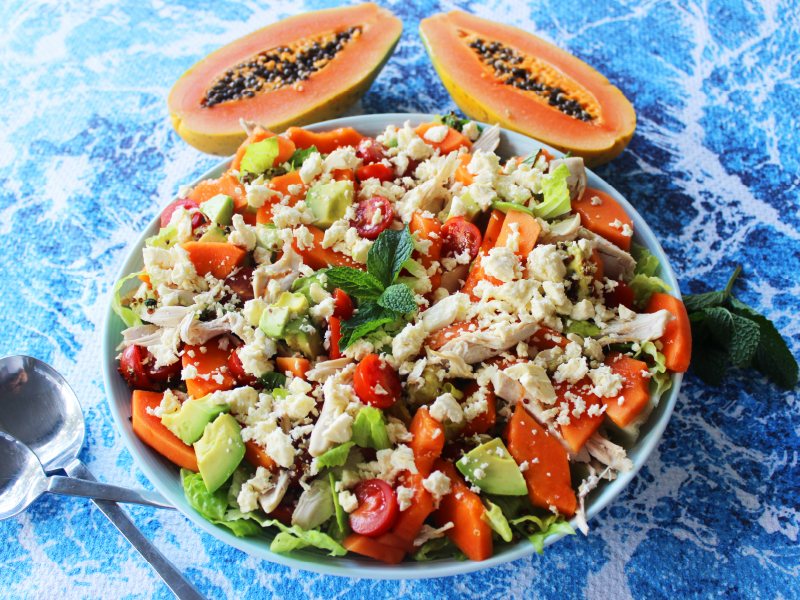 The opportunity
Papaya is rarely front of mind among Australian shoppers when filling their trolleys, but the 2020/21 marketing campaign aimed to change this by educating consumers about the fruit's versatility and many health benefits.
The approach
The campaign aimed to raise the profile and increase demand for Australian papaya through seasonal media outreach and compelling social media content.
Respected dietician Caitlin Reid APD was engaged to update the Papaya Health Report and identify compelling health messages that would resonate with consumers and media. Caitlin fronted the team's media campaign, acting as the spokesperson for media interviews.
Utilising recipe assets, health messaging and media releases, the team secured coverage in several top-tier media outlets, including Sunday Telegraph, Woman's Day, Westfield, MiNDFOOD, Woolworths Magazine, Australian Women's Weekly and Healthy Food Guide.
On social media, the objective was to increase awareness and household penetration of Australian Papaya via an "always-on" Facebook and Instagram strategy.
Audiences were inspired with a mix of created and curated (external content with the publisher credited) content, educating and demonstrating the varietal differences and nutritional profile of the fruit. Regular social media posts centred around the key themes of Eat Me, Love Me, and Know Me.
Advertising supported all social media content throughout the campaign, optimised for reach and engagement, to drive increased awareness and consideration at the point of purchase. In total, campaign social media content achieved more than 4.4 million impressions and attracted 128,600 likes, shares and comments across Facebook and Instagram. This high level of engagement demonstrated that the messaging and content resonated with consumers.
The outcome
Thanks to great content and a strategic focus on social media, hundreds of thousands more Australians are now more aware of the many delicious benefits of papaya and more likely than ever to make a purchase.