Article
Getting more macadamias in more mouths across more markets
Publication date: 25 February 2022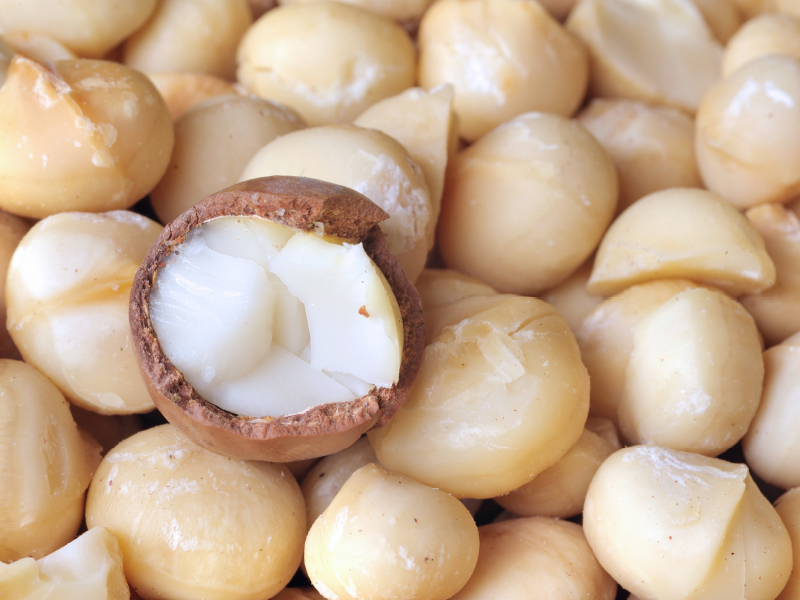 "The feedback we've had from consumers about the #DiscoverMacadamias campaign has been great and the awareness through social media has also been really good to see. But the research that's been conducted has been even most valuable to me – being able to see how different markets actually consume and what they're looking for – that allows us to make sure we're producing something they actually want."
Henrik Christiansen, macadamia grower, Queensland
The opportunity
As Australian macadamia production increases, overseas markets provide huge growth opportunities. By highlighting the many health, mood, and taste benefits of Australian macadamias, the #DiscoverMacadamias strategy is designed to ensure Aussie producers are well-placed to make the most of those opportunities.
The approach
Backed by extensive research in Asia and the USA, The #DiscoverMacadamias campaign embarked on a content-driven strategy to promote Australian Macadamias as a pure ingredient, offering a pleasurable and guilt-free eating experience that can elevate food and wellbeing.
This included the beautifully shot Discover Your Best Self video series, which won gold in the Corporate Branding and Advertising Category at the Australian Cinematography Society Awards. This series has been watched more than 7,000 times on YouTube.
Australian Macadamias also partnered with celebrity dietician and influencer, Lyndi Cohen. While in Bundaberg with growers Lyndi posted extensively about macadamias on her social media channels and was a spokesperson for numerous high profile media opportunities including The Australian, The Courier Mail and Women's Health, and a spot on Channel 9's Today Show. In total, the PR campaign reached millions.
To convey the health and taste message at a commercial level, an online Macadamia Marketing Toolkit was created, recently updated to include the emerging Gen Z demographic (the generation after millennials).
In 2020, a global campaign was launched to specifically target Gen Zs, achieving more than 100 pieces of coverage in trade media across China, South Korea, and Australia. Research conducted as part of the program revealed that 82 per cent of overseas consumers rated 'country of origin' as important when buying macadamia. To leverage this, a campaign was created to differentiate Australian Macadamias from competitors. Audiences were taken on a journey from Australian macadamia orchard to a variety of markets. This campaign resulted in 105 pieces of coverage in global trade media, with a combined circulation of 1.2 billion.
To mark World Macadamia Day (4 September) promotions ran across social and traditional media, reaching more than 420,000 people. Some growers also competed in on-farm macadamia cracking competitions, attracting local TV news, radio, online and print media coverage.
The outcome
Through strong social media activity overseas and targeted PR and content campaigns in Australia, the message that Australian-grown macadamias are a healthy and delicious quality product was seen and embraced by millions of potential consumers.
Some key activities and stats include:
6000 consumers surveyed worldwide to guide current and future marketing activities
Trade e-newsletter, The Macadamia Review, published every 3-4 weeks in English, German and Japanese to inform new and growing markets
Australian Macadamias' social media following grew by almost 150 per cent to 102,000
25 delicious and photographed recipes added to Australian Macadamias' recipe collection
Christmas campaign in China was viewed more than 700,000 times.