Article
Getting more Australians to 'add a dash of passionfruit'
Publication date: 25 February 2022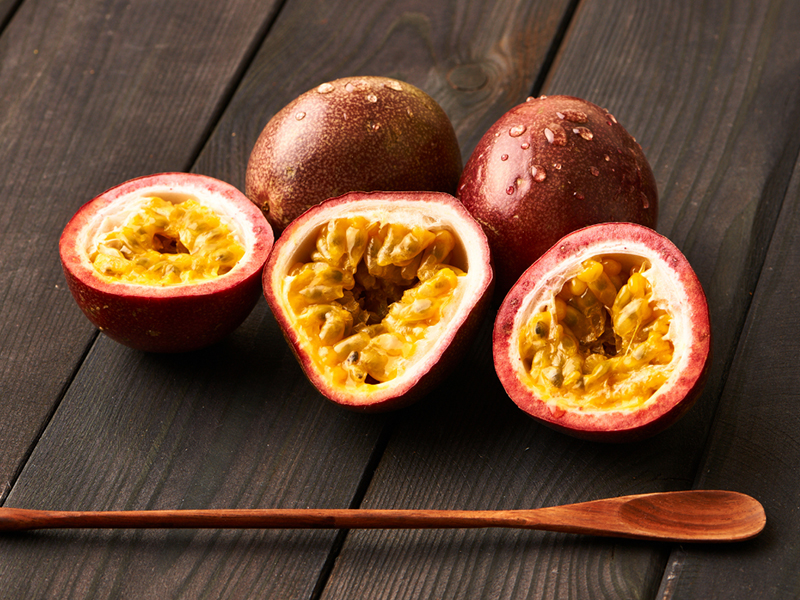 "We had quite a few discussions with the marketing team about what activities would be most effective. With a limited budget, it was important to be targeted and agile so that we could ramp up marketing to increase demand during the high supply times. It's still a work in progress, but working with the industry, the marketing activity was able to adapt with those supply and demand drivers. It's been successful over the last year and we're working with them to fine-tune that in the future."
Dennis Chant, NSW passionfruit grower
The opportunity
The research highlighted independent singles – health-conscious, but keen to treat themselves and their friends – as a demographic, ripe for the picking.
The approach
By leveraging consumer insights and tapping into the news agenda, the campaign reached the target audience where they were most engaged: social media. It hit them with compelling new content, and with the help of geo-targeting technology, drove them to make a purchase while near major shopping locations.
Working with renowned food photographer, stylist, and recipe guru Bonnie Coumbe, four new passionfruit recipes were created for the campaign, complete with tempting videos and images.
The marketing team also partnered with respected dietitian Lisa Yates to dissect the passionfruit's nutritional properties. Not just delicious, they're great for skin, gut health, and packed with immunity-boosting vitamin C, antioxidants, and mood boosters. Through social media and targeted public relations, the target demographic was left in no doubt about these many great qualities.
Throughout summer and winter, the team kept media engaged, with 36 pieces of coverage in Better Homes and Gardens, Woman's Day, Westfield, Buy Australian, and Good Fruit and Vegetables, to name a few.
With awareness increased, it was important to convert the campaign's content consumers into passionfruit purchasers. To do this, the team partnered with consumer behaviour experts, Blis, to target them near major grocery stores. They were enticed with an ad on their mobile device, urging them to 'add a dash of passionfruit' while shopping.
The outcome
Thanks to great content, strategic partnerships, innovative technology, and positive publicity, millions of Australians now know the many benefits of passionfruit and are more likely to buy. The reach and engagement of the campaign can be seen in the numbers:
Almost 3 million views on social media, with more than 53,000 likes, shares, and comments
Shoppers were 38 per cent more likely to enter a grocery store after receiving the proximity-targeted ads on their mobile device.