Article
Aussies rediscover apples as the healthy lockdown snack
Publication date: 25 February 2022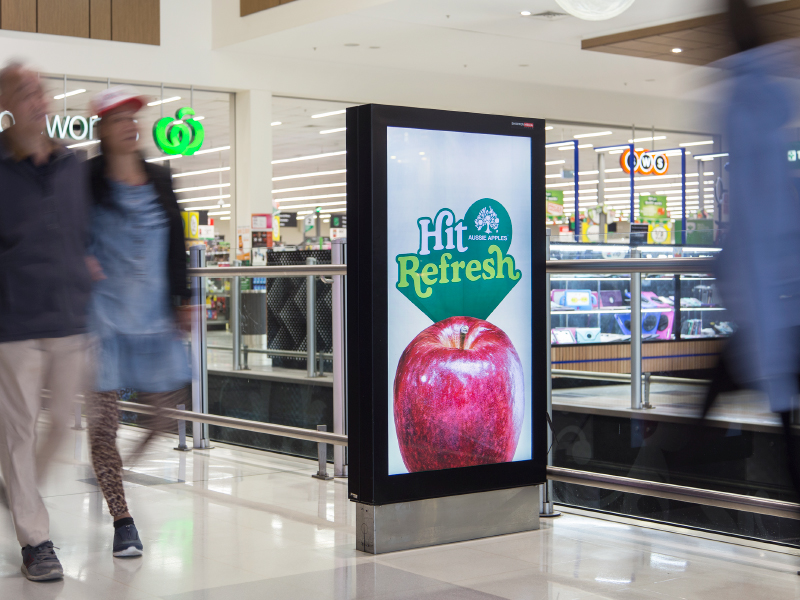 "Hit Refresh' for Aussie Apples demonstrates the value proposition of apples for consumers. It takes on the snack food market with a natural and uplifting alternative to traditional packaged competitors – making apples top of mind when selecting a healthy choice snack. It also highlights that there's an apple favourite variety for everyone, bringing appeal and conversation back to the apple aisle."
Nardia Stacy, Executive Manager at Pomewest
The opportunity
With lockdowns across the country during 2020/21, stay-at-home snacking was at record levels. Australians were looking for a tasty treat that could stop their hunger and satisfy their tastebuds, without stacking on the COVID kilos. Thankfully, quality Australian apples were just what the doctor ordered.
The approach
The millions of Australians in lockdown and working from home were keen for a healthy snack alternative. The challenge was to ensure that the alternative was apples. With interest in apples diminishing, Australians needed to be reconnected with the fruit, assured of its quality, and its many nutritional traits.
To do this, a fully integrated campaign was created, targeting the main household grocery buyers aged 25 to 54. Through TV, digital videos (including YouTube and on-demand), outdoor and retail advertising, PR and social media, Australians were reassured that Australian apples are the healthy snack of choice.
The campaign positioned Aussie Apples as the revitalising natural snack that gives your mind and body a boost to get back on track. It urged them to 'Hit Refresh' every time they needed a snack and to 'Hit Refresh' on their bad lockdown snacking habits. To achieve this, 15 and 30 second TV ads were created to engage the target audience of pragmatic foodies and healthy snackers, running on Seven and Ten from April to July 2021.
To assure consumers that apples were their preferred healthy snack of choice, the 2020 Snack Report was undertaken by the marketing team to understand current snacking habits and push Aussies are to 'Hit Refresh' on their lockdown munching. The survey led to great PR opportunities, with TV presenter Beau Ryan leading the charge, embarking on a Snack Swap Challenge, swapping an unhealthy snack with an Aussie Apple. The Challenge was covered by news.com.au, Nine, Seven and Ten News, Daily Telegraph, Women's Health and many more, as well as huge reach and engagement across social media.
On social a competition was launched asking Aussies to tag someone who needed to 'Hit Refresh' for the chance to win a $500 voucher, resulting in more than 200 tags across Facebook and Instagram.
Shoppers were also targeted in-store, right before purchase, with advertising in major retailers and display screens near key shopping locations.
The outcome
A three-month multi-channel campaign cemented the apple's place as the go-to snack for health-conscious Australians. The creative idea to 'Hit Refresh' on consumer eating habits was leveraged with excellent PR, a strong media presence, celebrity endorsement and high social media engagement. Some of the highlights included:
79 million 25 to 54-year-old grocery buyers reached at least once via the TV campaign with the average metro viewer seeing it almost seven times
More than two million people reached via digital video ads
59 campaign media mentions, with a combined potential audience of 47 million
Four million people reached across Facebook and Instagram.