Article
Adding some 'oomph' to Aussie raspberry and blackberry sales
Publication date: 25 February 2022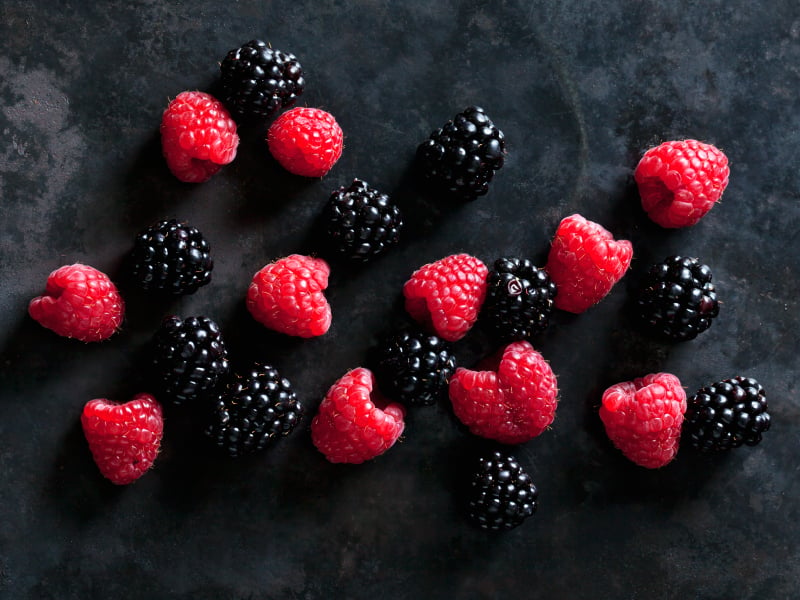 "The increase in marketing activity has been really nice to see. From national video exposure to online campaigns, it's a real highlight for the raspberry and blackberry category to be included in such a big campaign. It's really highlighted their availability and we're promoting to more people more often, and increasing consumer volume."
Jeff Matthews, National Sales Manager (Berries and Fruit), YV Fresh
The opportunity
Often thought of as a treat for special occasions, there was a great opportunity to increase consumption of fresh Australian raspberries and blackberries by encouraging Australians to make them part of their everyday meals, especially breakfast.
The approach
In 2020/21, Australians were encouraged to 'Add some oomph' to their meals by including raspberries and blackberries in everyday meals, not just special occasions. This underpinned the 2020-21 raspberry and blackberry marketing strategy, which included a brand refresh, strategic content partnerships, and increased social media activity.
Consumer research highlighted that breakfast was the area with the most potential for growth, with raspberries and blackberries featuring in just 15% of breakfast meal occasions.
To tap into this, Australian Raspberries and Blackberries partnered with popular news and lifestyle website and media platform Mamamia. Three Mamamia advertorials were developed to influence the daily eating habits of consumers, which achieved combined views of almost 50,000.
In addition, digital and video ads ran across the Mamamia network, showcasing raspberries and blackberries as a simple yet exciting addition to breakfast.
The campaign was also weaved into Mamamia's popular podcast, which was downloaded almost 180,000 times. The campaign's engaging content was leveraged on social media, engaging key influencers to reach more than 750,000 people.
The campaign's clear and simple message and dynamic content was also featured on Australian Raspberries and Blackberries' own social media channels, which proved an excellent tool for awareness and engagement throughout 2020-21. Together, they had a combined reach of 3.2 million, 4.1 million impressions, and some 20,200 likes, comments, and shares.
In addition to the social media channels, the Fresh Berries website was an excellent way to disseminate the delicious breakfast recipes created as part of the campaign.
The outcome
After being exposed to the campaign, 77 per cent of respondents agreed they were more likely to purchase Australian raspberries and blackberries, and 74 per cent were excited to use them at breakfast. There was also a jump in the number of respondents who believed raspberries and blackberries were good value for money and easy to add to meals.
The Good Mood Food
Australian raspberries and blackberries participated in the Good Mood Food campaign in 2020/21, to leverage the efficiencies of the campaign to reach more Australians. Australian raspberries and blackberries were featured in their own animated videos (15 and 6-second videos), advertised through YouTube, Facebook, Instagram, and catch-up TV channels. The catch-up TV channels included 7Plus and 10Play.