Article
Softening the blow of severe weather to help nurseries bounce back from disaster
Publication date: 10 February 2022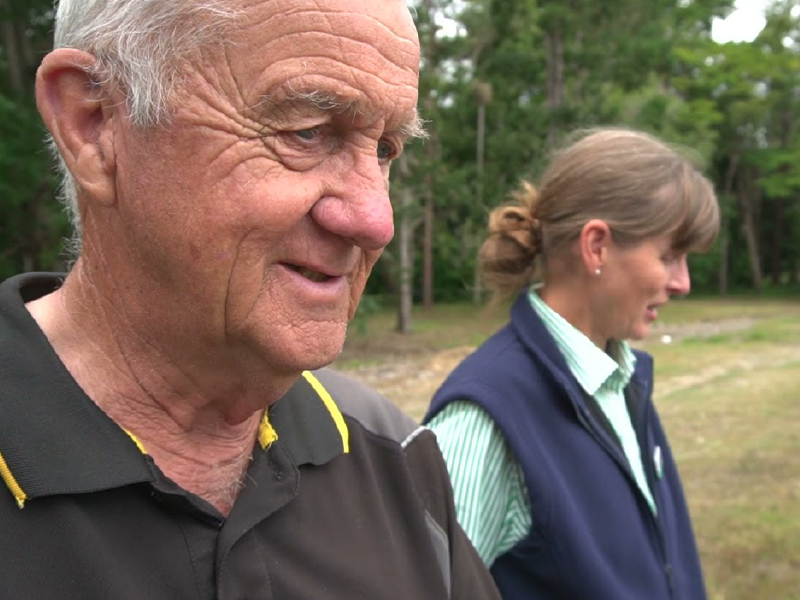 This two-year project has created a Natural Disaster Recovery Action Plan tailored to the varied and unique needs of Australia's production nursery industry. In that short time, it's greatly improved the industry's resilience and capacity to rapidly recover from natural hazards.
The challenge
Australia's unforgiving climate and seasonal weather conditions can wreak havoc on nurseries. It's crucial that the industry is resilient and able to recover quickly in times of natural disaster and severe weather.
Meet Bruce and Joy
Mt Nathan Nursery, located on the Coomera River in the Gold Coast Hinterland, Queensland, is highly susceptible to flooding, having been hit by four major floods in the last 10 years. It's for this reason that owners Bruce and Joy Williams and their daughter Cath decided to participate in the pilot program for the fund's Nursery industry natural disaster risk mitigation and recovery plan.
"After Cyclone Debbie, we knew we had to make changes within the business to better prepare for these events to minimise risk and ensure continued business viability," says Bruce. "The costs in damages and lost stock were significant, with two of the four major flood events incurring an excess of $350,000 in losses."
Pilot mapping was delivered by spatial data consultants Cohga Pty Ltd and LandSolution, which identified areas for infrastructure redesign and engineering solutions that will help reduce climate and seasonal impacts.
"This plan mapped out our main nursery site, providing insights on size, shape and value of production areas, that enabled us to make immediate and strategic changes to our business. We built a wall, backfilled, and put in drainage gravel and irrigation. This was a big decision for us, as it was not only a financial expense, but it also resulted in months of lost production in that area, which had a lot of stock going back on it."
But thanks to the wealth of information at their disposal, they were able to strategically assess the loss value against future production and business growth.
This level of preparedness, along with practical options, meant the business incurred very minimal damage during the 2021 March/April floods, with minimal losses and little impact to supply. They were back in business after just a three-day shutdown.
The approach
The early stages of this program examined the various vulnerabilities faced by Australian production nurseries. For instance, the fact that many nurseries are located on flat land, close to a water source, for ease of access, increases their risk of flood.
As part of this work, a spatial mapping portal was developed with the assistance of independent agency, Cohga Pty Ltd. This map highlights "at-risk" zones for natural disasters, identifies risk ratings for individual nursery sites, includes real-time weather data from the Bureau of Meteorology, and was used to inform further stages of the project.
The team then worked with 16 production nurseries around Australia to develop a new suite of business continuity templates to assist nurseries in the preparedness, recovery and resilience of natural disasters and extreme weather events. These nurseries came from a diverse range of geographies, production types and sizes, with the majority based in high-risk areas. Priority was given to nurseries that were both familiar with best management practices and EcoHort business accredited.
The impact
The mapping and risk data, preparation checklists, and continuity templates resulting from this program are a useful, practical tool for nurseries pre, during and post severe weather events. The resources have also been provided to industry peak bodies so they can more effectively help their members prepare and respond to extreme weather events and get them back to business as soon as possible. Project resources have also been integrated into the industry's Ecohort Best Management Practice (BMP). program.