Article
Increasing Aussie lychee exports by 'beating the bugs'
Publication date: 10 February 2022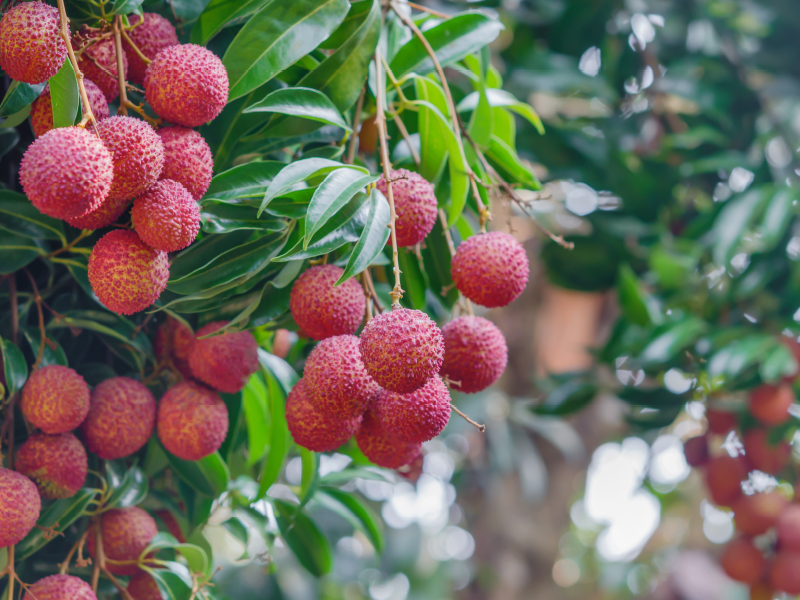 This investment is providing Australian lychee growers with a comprehensive toolkit to manage scale and mealybug pests, leading to cleaner fruit and increased export opportunities.
The challenge
Exports are key to growing the Australian lychee industry. Increasing exports means any unwanted pests, including scale and mealybug, are managed pre and post-harvest. To do this, our growers need the very latest research, techniques, and tips.
Meet Chris
Sunshine Coast lychee grower, Chris Salta, knows the importance of top-quality, pest-free fruit when it comes to exports. "Research shows that compared with other tropical fruit categories, the lychee industry exports a higher percentage of its production," says Chris. "To maintain and increase the export market, the industry believes a clean fruit image is an added advantage and will benefit all growers."
Backed by continual R&D, this program promotes that clean image by tackling scale and mealybugs in a more organic way, which Chris believes can only help the industry. "By an improved understanding of the scale and mealybug problems and by using data collated from all growing areas, the industry and growers have management options, which will assist them in controlling these pests.
"All research is important to the industry. It leads to more user-friendly chemicals coming onto the market, which may have more improved controls than older chemicals. Growers are always interested to know what will improve their output and perhaps will feel more confident to add exporting to their supply chain."
Chris is confident the pre and post-harvest management techniques now in place as part of this program will result in cleaner, pest-free fruit, which will help both domestic and export sales. "It's anticipated that a greater, more consistent export market will also grow the lychee industry as a whole.
The approach
The project team is surveying lychee orchards across key growing regions in Australia during the growing season, piecing together an overview of the scale and mealybug problem, including data on the diversity of these pests and the grower control practices currently being used, which will be fed into an extension toolkit for growers.
The impact
When completed, the extension toolkit will compile this valuable information for lychee growers, with a focus on the lifecycle of these pests and the various management options available to growers, both chemical and biological. This material will also be presented in a series of workshops across key growing regions such as North Queensland, Mackay, Rockhampton, Bundaberg and the Sunshine Coast, as well as the annual lychee growers' meeting.