Article
Growing Australia's table grape exports
Publication date: 11 February 2022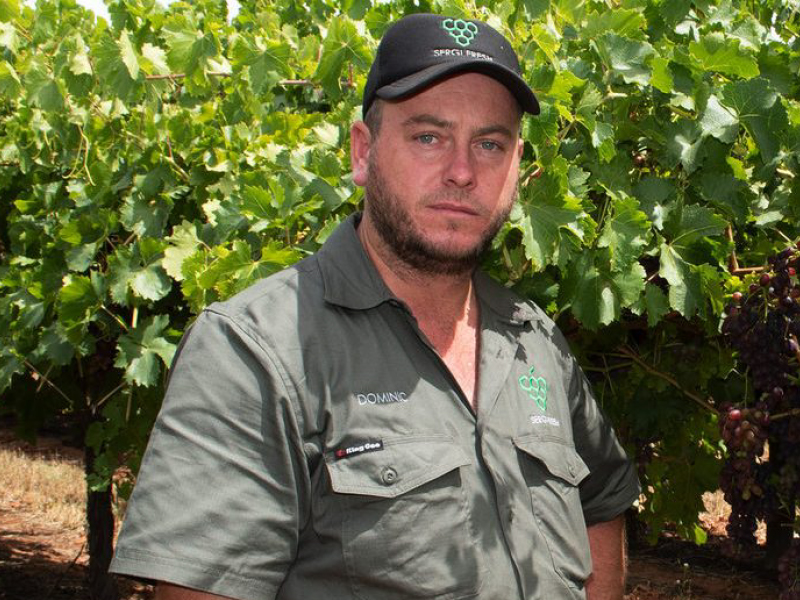 Beginning in 2018, this investment is one of the table grape industry's priority projects, building on the success of previous market access and trade development programs.
The challenge
Help the industry increase overseas market demand by ensuring growers have the right information, skills and support to export.
Meet Dominic
Victorian table grape grower, Dominic Sergi, owner of Sergi Fresh, believes initiatives, like the table grape export readiness and market access program, have helped expand our export market options, at a time when international freight and supply chains are disrupted.
"We have benefited from new market access and the relaxing of protocols across a number of markets," says Dominic. "Every little bit, no matter how small, helps in the long term. Exports are extremely important, not only to our business but our industry as a whole."
This program is helping growers like Dominic mitigate this by increasing access to new markets and ensuring they meet overseas consumer and regulatory standards. According to Dominic, "You can never have too many markets and making them easier to send to always helps. We've seen a rise in demand for our fruit thanks to greater market access to countries such as Japan. Market access has given us the confidence to grow our business, as it has for a large portion of our industry."
The approach
Through this initiative, the teams have worked with growers and exporters to help them develop export strategies, as well as maintain online training for crop monitors. It also assisted the development of Export Quality Standards and continually provides a point-of-contact for growers.
The impact
While ongoing disruptions to exports during the COVID-19 pandemic created difficulties for producers during 2020/21, demand has remained strong for Australian table grapes, with growers successfully able to access new markets and diversify their production base.