Article
Getting berries on overseas shelves at sustainable prices
Publication date: 11 February 2022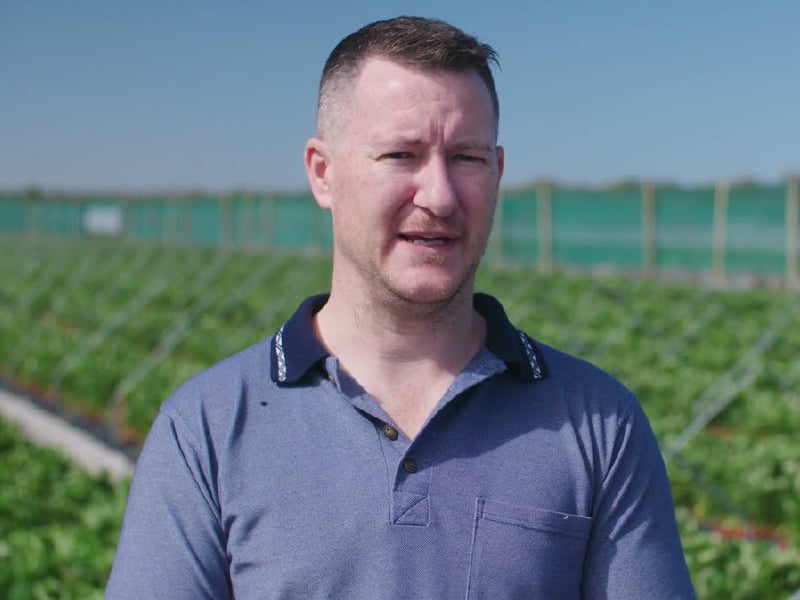 This investment manages market access and trade development for the berry industries, so the ever-increasing volume of product makes its way to international markets.
The challenge
Currently, only a very small percentage of each berry crop is exported, but with strong demand in overseas markets, the Australian berry industry is up for the challenge to meet international consumer demands.
Meet Jamie
West Australian strawberry grower, Jamie Michael, believes Australia's limited population and its abundance of berries makes overseas markets increasingly important. "If we want to be able to expand our business and our customer base, we need to be looking not just domestically, but where opportunities lie overseas."
Through this program, berry growers like Jamie are getting the help they need to identify those opportunities and ensure they're ready to make the most of them when they arise.
"What is of most use for growers with this program is keeping them aware of what's required of them to be producing a product they can export, particularly in times of oversupply," says Jamie. "There are different quality standards, different residue standards, maybe different agronomic techniques, that are required to produce product for different markets. This helps them produce a product that will hold up and meet international standards and be competitive with stuff that's already available in the market."
The approach
This program is a win-win for all Australian berry growers. Existing exporters are receiving the advice and assistance they need to grow their international business, while non-exporters reap the benefit of stabilisation of the domestic market. This is achieved through getting growers export-ready and building capacity, developing trade and market access, managing risk, communication, and fostering collaborative partnerships.
The impact
While the program only began in May 2021, it has already proved a valuable source of market intelligence for growers, keeping them up to date with technical guidance, offshore trade networks, export-related grant notifications, and online education resources and workshops.