Article
Finding the sweet spot for Australian sweetpotato exports
Publication date: 11 February 2022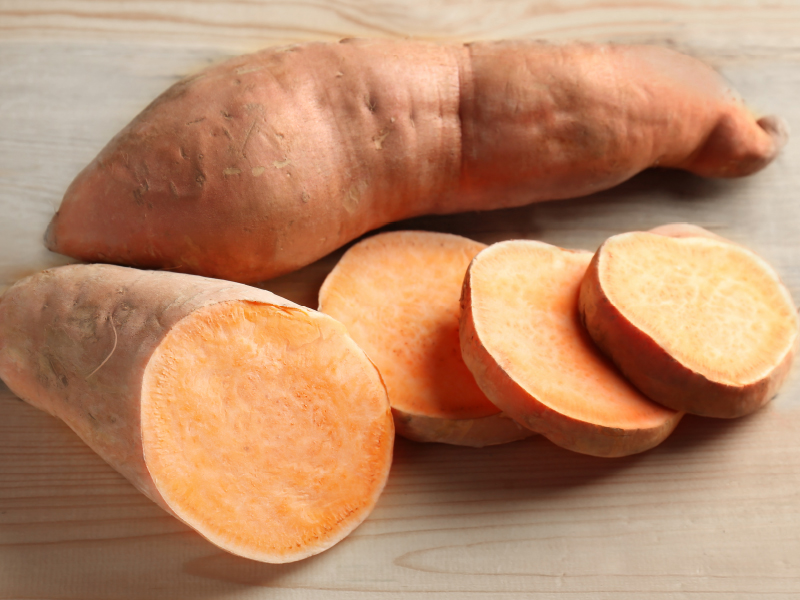 With this investment, we are identifying potential export opportunities for sweetpotatoes and areas for potential future export investment.
The challenge
The sweetpotato industry is in need of an export strategy to take advantage of the global expansion in demand.
Meet Russell
Russell McCrystal grows sweetpotato in South Kolan, west of Bundaberg in Queensland. Domestic demand for his product has been good in recent years, but he believes there's potential for growth in exports, especially with help from this program.
"This program will help us to better assess potential export opportunities and make better-informed decisions around which markets to pursue," says Russell. "There's not a lot of knowledge in our sector because we've depended on domestic markets for so long. We've had great growth."
"That's where this program comes in – it's equipping us as an industry with the tools to make better assessments and build our understanding of what's required to successfully export."
The approach
Although a relatively new initiative, the Sweetpotato Export Strategy will help to identify and prioritise opportunities for exporting Australian grown sweetpotatoes to international markets, while also providing the domestic industry with the information they need to guide their future activities, such as potential investments into exports activities.
The initial goal is to provide an overview of the global demand for sweetpotatoes, as well as current trade barriers, to identify potential market opportunities for Australia's internationally competitive product.
The impact
The investment is expected to significantly help exports as the years' progress and provide a solid foundation from which to grow over the coming decades. With an increased demand due to the global expansion of sweetpotato consumption, this investment is developing a plan to put Australian growers in a prime export position.