Article
Commercialising technologies and innovations to improve avocado industry production and efficiency
Publication date: 10 February 2022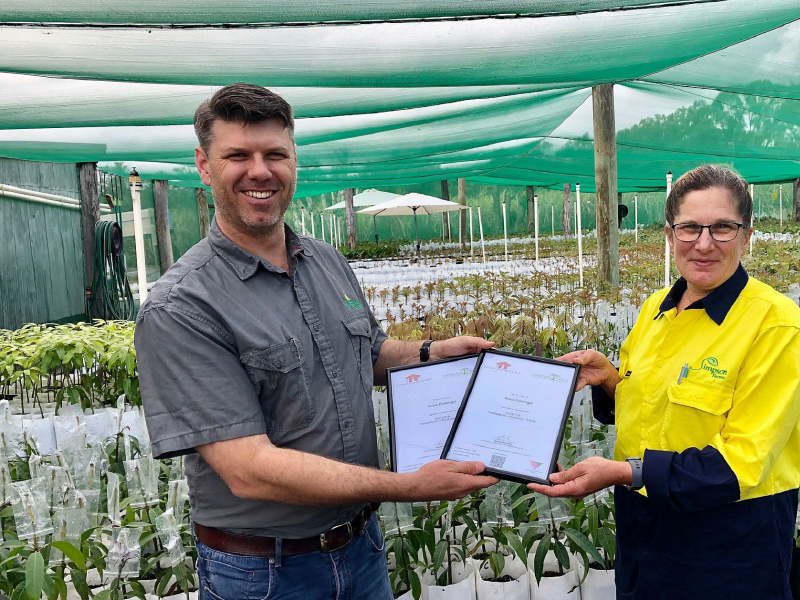 Building on the Multi-scale monitoring tools for managing Australian tree crops initiative, this program focuses on delivering solutions to help growers predict yield and variability, and map factors, like disease, to inform decision making.
The challenge
Growers need to find and implement new technologies and practices to make crop numbers and forecasting more accurate. This will lead to more regular fruit-bearing avocado crops, ensuring a consistent supply of good quality fruit from year to year.
Meet Simon
Managing Director of Bundaberg's Simpson Farms, Simon Grabbe, understands the advantages of accurate avocado crop forecasting and knowing how many trees are in the ground. "The national mapping gives good insight into the scale of the industry," he says. "The main benefit from the continuation of the national mapping was that the data was used by Building Queensland when identifying water requirements for the Bundaberg region. Understanding the scale of production in this region has been critical to mount an argument for the reinstatement of Paradise Dam."
The approach
We continue to engage Australia's commercial avocado growers in a series of regional workshops to show them how to implement cutting-edge practices that will lead to higher yields. In addition, the project team recently created the CropCount app to support avocado growers and allow them to forecast yields, map tree health, and mitigate the damage of natural disasters. In January 2021, the mapping work undertaken as part of this project was overlayed with weather data, allowing the industry to pre-empt the potential impact of tropical cyclone Imogen on crops.
The impact
Knowing which growing regions will be impacted by severe weather events enables the industry to quantify the impact areas and what it means for future supply and demand. Impressively, the tools created by this program have led to a world-first yield forecasting technology that offers avocado growers 93 per cent accuracy. The CropCount app will provide growers with powerful information, like yield variation and suggested harvesting logistics, while allowing them to make smarter choices around factors such as labour and bin placement. It also helps determine what might be causing low production – for example, irrigation, nutrition, pests, or disease.