Article
Boosting citrus biosecurity and grower readiness to respond
Publication date: 10 February 2022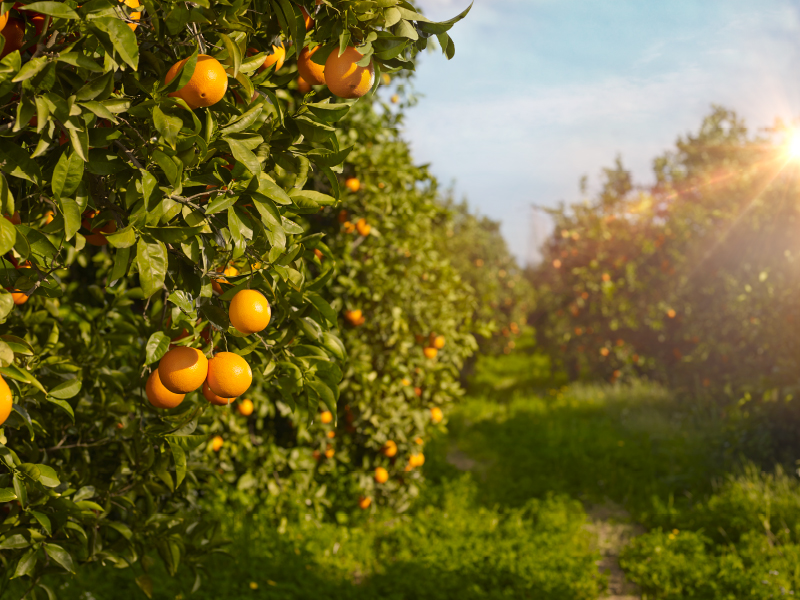 This investment is tasked with bolstering biosecurity and technical capability in the Australian citrus industry and includes a range of preparedness, response and awareness measures.
The challenge
The Australian citrus industry faces several exotic pests with the potential to hamper production and market access. The industry needs a surveillance program to detect these high-priority pests to mitigate potential damage.
Meet Darren
As a fifth-generation citrus grower, Darren Minter knows how important it is to keep biothreats away from his crop. That's why he was keen to enrol his orchard into the program.
"This is really important. It's not a case of if, but when with new insects and disease," he says. "Early detection and a quick response will be essential for our survival. We don't want another Queensland fruit fly-like problem. We also need the program to keep Queensland fruit fly under control, so we don't lose our markets."
Darren's also glad the First Detector Network has returned under this program, along with the addition of a National Citrus Surveillance Coordinator. "These are essential and extremely helpful," he says. "The program's doing a fantastic job keeping it in our minds – reinforcing it with field days and with correspondence."
The approach
Importantly, this project involves a nationally coordinated surveillance program for the early detection of high-priority pests. It provides the data necessary to support the industry, securing market access and trade.
In August 2018, a full-time National Citrus Surveillance Coordinator was appointed under the project, working out of the Citrus Australia offices in Mildura. The coordinator is responsible for working with growers, researchers, industry bodies and the Australian and state government agencies to coordinate citrus surveillance and biosecurity activities across the country.
This incorporates the re-establishment and expansion of the First Detector Network – a network created through an earlier biosecurity program, involving a range of personnel working in commercial orchards, packing sheds and the research community, who regularly undertake inspection and monitoring of trees and fruit during seasonal production, harvesting and packing.
A key element of the coordinator's work is ensuring that growers, consultants, other industry participants and members of the public are more aware of biosecurity and exotic citrus pests.
The impact
This project is keeping the industry's biosecurity strong. In late 2019 the National Citrus Surveillance Coordinator arranged a pilot Asian citrus psyllid (ACP) trapping program on orchards in NSW, Victoria, WA, SA, NT and Queensland. The trial program consisted of 134 traps, each baited with a food-based lure designed to attract ACP. No exotic psyllids were detected, however in some areas local psyllid species were detected, proving the program's effectiveness in training personnel and identifying local populations of psyllids.
In 2020 the program was continued and will expand over time. To date, 1,000 sticky traps and ACP lures have been imported from the US. Plastic cages (designed to surround sticky traps and reduce by-catch) have also been purchased (as they're a legal requirement in some jurisdictions to reduce the risk of capturing small vertebrates).
In addition, state and territory agriculture departments have been contacted to discuss and agree on how many traps their diagnostic laboratories are able to process to support the program, and barcodes have been ordered to allow traps to be tracked from the field to diagnostic laboratories.
Basic instructional material has been developed to support the program. A family of apps, known as MyPestGuide, has also been created. This brings communities together to create a collaborative network of people to report, map and learn about pests and other organisms. It includes a Reporter app, three pest identification field guides, a decision tool and a community website where you can view reports.