Article
Boosting apricot appeal with ever tastier varieties
Publication date: 10 February 2022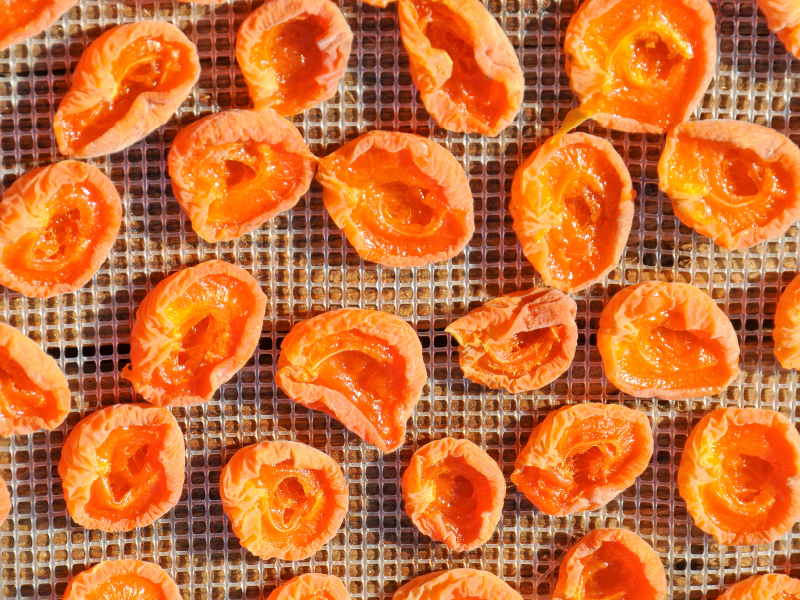 This investment produced new apricot varieties that better meet consumer tastes, increase market share, and help future-proof the industry.
The challenge
The dried apricot industry needed to develop new, higher-density apricot varieties to satisfy Australian tastes, sustain and grow the industry, and allow for increased mechanisation in the future.
Meet Tim
South Australian apricot grower, Tim Grieger, has been actively involved with this project, experimenting with many different varieties over the years. Through his own vast experience, and the research and development work of this program, he's found several new varieties suited to his operation.
"I have a fairly decent size trial patch here, I'm establishing a commercial production," says Tim. "There are a couple of varieties I tried, which I didn't like, and I pulled out. But I think that all of the varieties they've ended up with now are pretty good."
According to Tim, when it comes to the taste test, the verdict is in. "The flavour and the eating quality of the new varieties are second to none. I was selling locally to the local market here, and the customer went for the new variety every time… and came back for more. So, that's the value of what we've got. But there's still a lot of learning to do."
During the program, growers were regularly informed about the new varieties involved, and their many different properties – all valuable tools, says Tim. "The comms that I get is pretty good and the info sheets I get on each variety is excellent. That was well set out and well done."
The approach
This program is the culmination of a 35-year-old traditional breeding program to bring superior new varieties to the Australian market. In 2007 the program made crosses that produced 4500 new apricot seedlings. Superior new apricot varieties resulting from this are now commercially available to fresh and dried apricot growers for export and domestic markets.
The evaluation of recently released lines is continuing as we learn more about the intricacies of new releases with each passing season, in different regions, as more growers plant them with greater confidence. The new varieties are supported by grower information sheets that enable growers to make informed decisions on their use and will please consumers with a vastly improved consumer-focused product on retail shelves.
The impact
By focusing on increased fruit sugars in breeding and consumer eating experience via sensory panels during evaluation, this program has clearly identified several lines that deliver greatly improved consumer eating quality and are well adapted to Australian conditions. As with the earlier iteration, the new varieties will be supported by a grower information campaign.