Article
Best practice guidelines boost the melon brand and rebuild consumer confidence
Publication date: 10 February 2022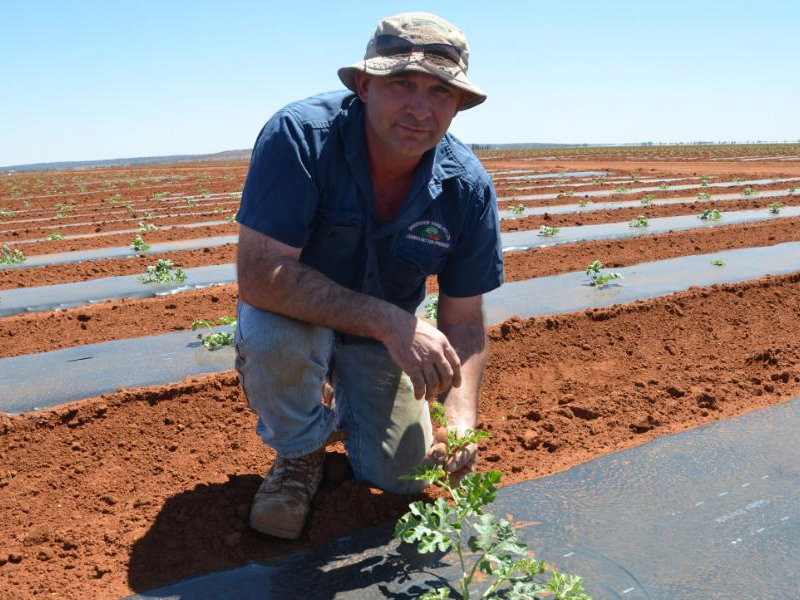 This investment builds on the work of an earlier program, strengthening the food safety systems of the Australian melon industry by supporting the adoption of best practice guidelines, right through from vine to supermarket. Like its predecessor, this nationwide program supports food safety training activities for rockmelon and watermelon growers, farm managers and key farmworkers.
The challenge
The 2018 Listeria outbreak severely impacted the entire Australian rockmelon industry. To rebuild consumer confidence a Best Practice Guide to help the industry identify and manage potential microbial threats was required, strengthening the industry's food safety systems, and mitigating potential risks.
Meet Jamie
Jamie Schembri from Greenview Farm, located in the Riverina irrigation area of NSW, has been involved with the program from the start. His farm was severely impacted by the listeria incident in 2018 but is now confident his operation is among the safest in the world.
"We've greatly benefitted from the services provided by this program through the independent technical advice that we've been taking frequently," says Jamie. "With any change and technical troubleshooting with food safety and supply chain, we reach out to them (the project team) to find practical and cost-effective solutions."
"Under the program, we received best practice guidance in setting up our postharvest water filtration and treatment systems, along with the verification of food safety controls in washing and sanitation."
Jamie's farm was also part of the program's food safety surveillance, which meant allowed the research team to regularly visit and collect fruit and environmental samples from the field and packing shed.
"Such services and scientific advice are much appreciated and a real value for the melon levy."
"We are always looking to how we can improve our operation. We believe that our melons are safe and healthy for consumers, but we don't want to rest on our achievements," Jamie says. "We are always looking at new methods and research in food safety."
The approach
The earlier phase of this project worked with individual Australian rockmelon growers to review and audit current practices and critical control points. One-on-one food safety consultations with growers, managers and key farm staff also took place to identify potential problems and develop effective solutions and mitigation strategies.
The impact
The current iteration of the project now also includes watermelons, and a Melon Food Safety Best-Practice Guide and grower "toolbox" has been developed to keep melons safe through the entire supply chain. The toolbox includes risk assessment templates, training guides, food safety posters and record sheets to support food safety and encourage compliance with the program.
While melon safety requires constant vigilance and ongoing compliance and training, the measures already in place because of this program have seen a steady increase in consumer confidence. This program has fostered a collaborative and consistent approach to melon safety, underpinned by the supply of safe fruit to consumers.
Going forward, this program will continue to monitor and improve growers' food safety practices and recommend improvements based on the latest science and research.