Article
The sweet career pathway to cherry production
Publication date: 30 April 2016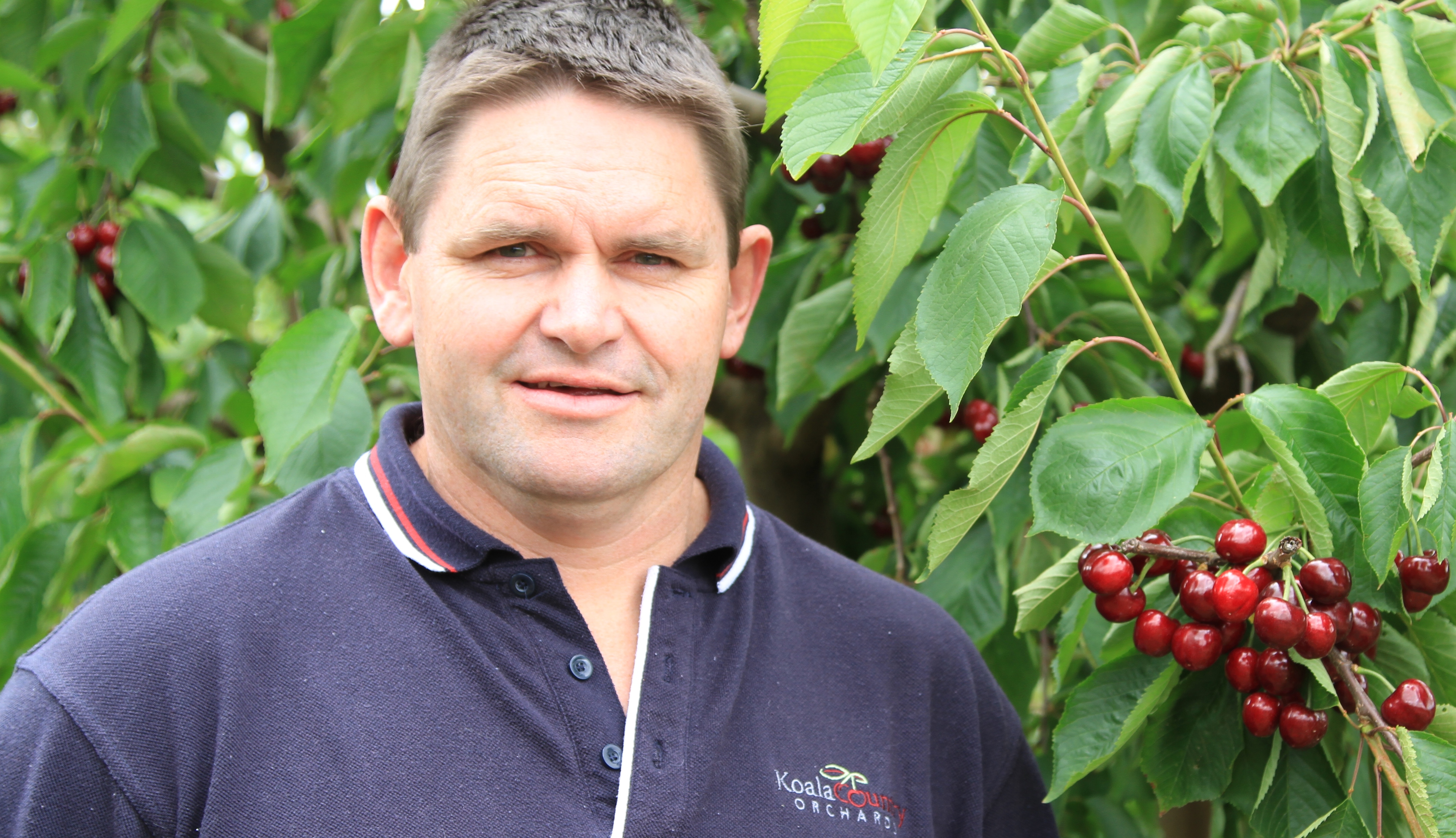 Grower profile – Michael Rouget, Koala Cherries, VIC
This passionate third-generation cherry grower grew up next door to the orchard and worked on the farm during school holidays. When he left school, Michael completed his apprenticeship as a fruit grower and eventually used his experience to further improve his family's business in Yarck, Victoria.
"I love producing things. I think that primary production is such a noble pursuit. I love the delicate challenge of producing a highly perishable piece of fruit and that consumers love what we produce if we get it perfect. I also enjoy the strategic side of developing and planning our production, sales and the fast pace of cherry season."
From their crop, which sits on just shy of 500 acres, Koala Cherries grows, packs and markets in excess of 1500 tonnes of fruit annually. Including third-party growers, the company packs 2000 tonnes a year.
Michael said that recent research regarding rots and moulds had been beneficial to his business, as had research that provided a better understanding of cracking causes.
"Going forward our business has a goal of opening up new export markets. To do this we need research to support the protocols that we are proposing as an industry."
Michael has been involved in developing a biosecurity management plan for the cherry industry.
"Some of the research to support this has been a climate mapping project that will form part of our push for establishing areas of low pest prevalence. Verification of the brown sugar flotation method for identifying Qfly in packed product will also be important to future protocols."
To this end, Michael said he would continue to leverage innovation to scientifically prove that his product was free from various pests of concern, and that different treatment options work to disinfest.
Michael believes that maintaining access to current markets and opening previously closed markets should be a priority for the cherry industry.
Details
Copyright: Copyright © Horticulture Innovation Australia Limited 2018. The guide (in part or as whole) cannot be reproduced, published, communicated or adapted without the prior written consent of Hort Innovation (except as may be permitted under the Copyright Act 1968 (Cth)).
Any request or enquiry to so use this guide should be addressed to:
Communications Manager
Horticulture Innovation Australia Limited
Email: communications@horticulture.com.au