Article
Seizing every opportunity
Publication date: 31 August 2016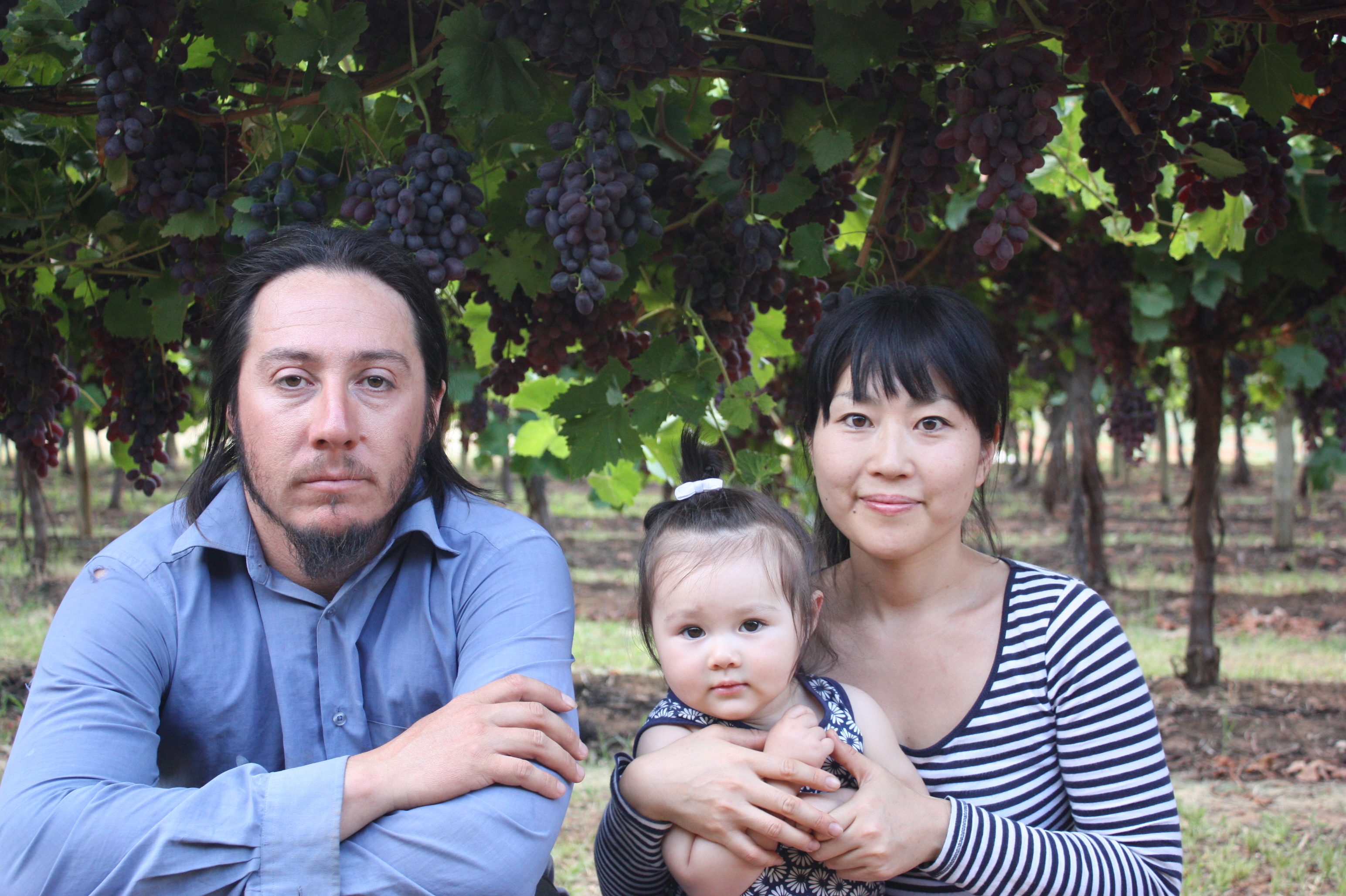 Grower profile – Enrique Rossi, Budou Farms, Merbein, VIC
As a small grower and agronomist, Enrique Rossi is a self-starter who isn't afraid to take risks and seize opportunities. From exporting his own grapes directly to Japan to embracing new technologies on the path to automation, he does it all with an unwaveringly positive attitude.
"There are fantastic opportunities out there because our table grape industry is so strong, and the grower attitude is just great. Even with all the challenges, Australian growers keep going and keep producing a very good product," Enrique said.
Originally from Chile, Enrique started working in the table grape industry during his university years. He moved to Australia over 10 years ago after being approached by an Australian company to come work on its property, and about two years ago purchased his own land.
"I have a small property of 24 acres, and at the same time I became a grower I took the risk and the challenge to sell the produce myself, targeting a specific export market – Japan – and exporting my own grapes there directly," Enrique said.
"With Chile being the world's biggest exporter of table grapes, I come from a background of being export minded. Also my wife is Japanese, so I had already been thinking about export opportunities there. And then the year I bought my property was also the year Australia's free trade agreement started with Japan, so it all came together," said Enrique.
"I think every grower has the potential to export directly," he said. "It doesn't matter your size, as long as you have a good product there is a market for it, and you can do the whole process yourself: grow it, pick it, pack it, market it, sell it. Yes, it's more complicated and it's more work, but it has more rewards. Just don't be afraid to do it – it's not impossible and it's not as confusing as it first looks."
Enrique said that while he currently only ships three containers a year to Japan, he's planning to expand his growing and will triple or quadruple that over the next few years.
As well as taking the reins in exporting, Enrique enjoys doing his own research and development. "What I'm chasing right now is the development of data loggers that use WiFi," he said. "The new NBN approach means we can put in antennas and have WiFi across the whole property, which opens up opportunities to have all kinds of sensors feeding data back constantly and easily, and backing up online 24/7." These types of technologies can guide better decision making, he said, in turn leading to a better product output.
Enrique is also looking into the use of drones equipped with sensory imaging equipment, though admits that the cost of this technology is currently very high.
As a member of the table grape Strategic Investment Advisory panel, Enrique said he was looking forward to immersing himself in more R&D opportunities for the industry that will provide solutions to current problems in the mid- and long-term.
"I'd like to see a pest-free area for Sunraysia, which is the area of the country that does the most exporting currently, to open more markets, to facilitate easier protocols, and to perhaps help table grape growers up-skill themselves so that we can all reach to new technologies and not hesitate to take new opportunities," he said.
Details
Copyright: Copyright © Horticulture Innovation Australia Limited 2018. The guide (in part or as whole) cannot be reproduced, published, communicated or adapted without the prior written consent of Hort Innovation (except as may be permitted under the Copyright Act 1968 (Cth)).
Any request or enquiry to so use this guide should be addressed to:
Communications Manager
Horticulture Innovation Australia Limited
Email: communications@horticulture.com.au