News and media
Groundbreaking research unleashes the hidden power of apples
Publication date: 1 December 2016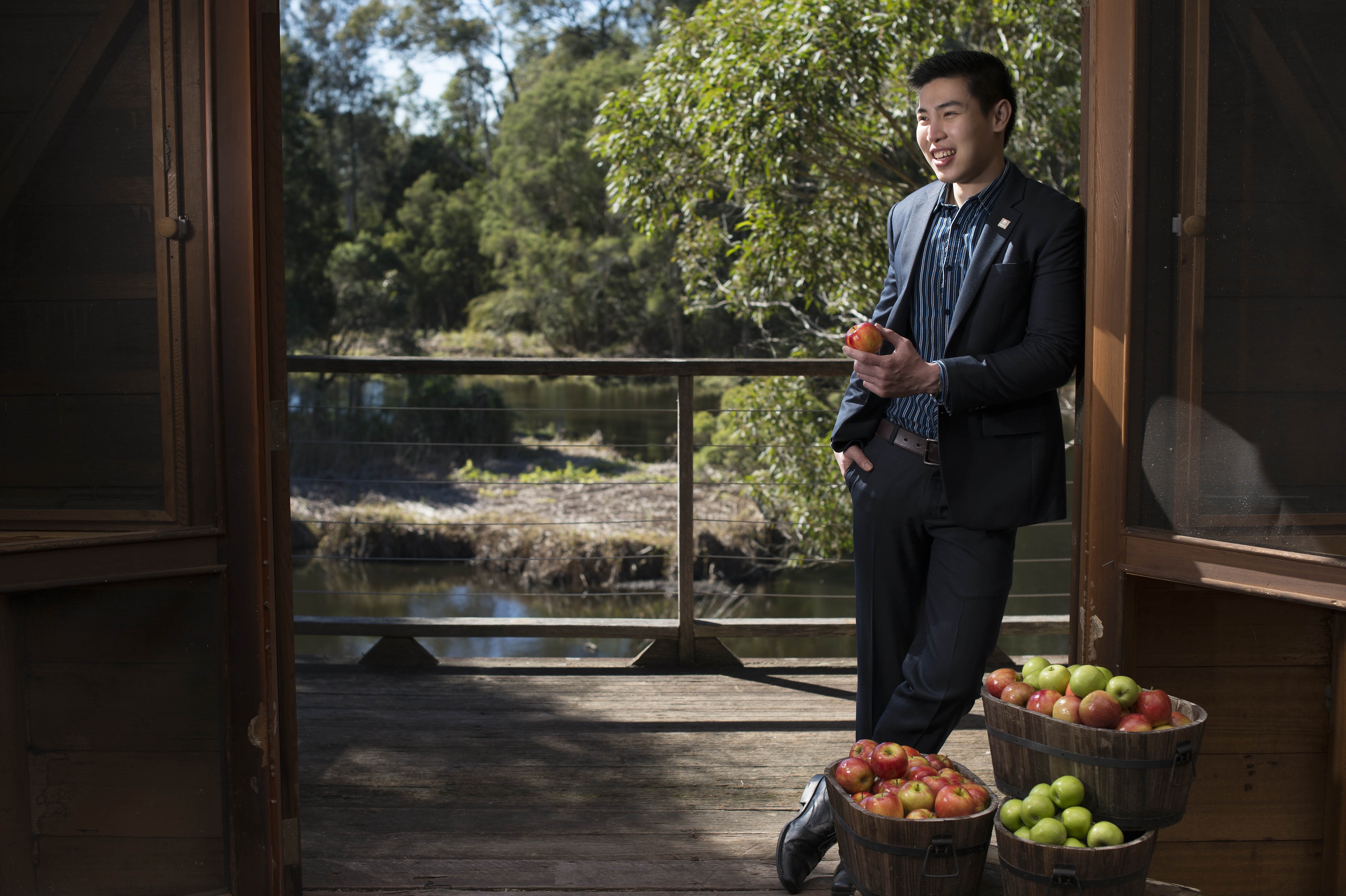 In 2010, Hort Innovation (then Horticulture Australia Limited) helped support an investigative trial conducted by Dr Vincent Candrawinta, monitoring natural antioxidants known as 'phenolics' in processing apple juice. Six years later, it would appear that from little things, big things really do grow.
Dr Candrawinta continued his work with the University of Newcastle, and has now created the world's most potent antioxidant supplements – and they're made with Australian apples, opening up a potential new revenue stream for local growers.
The revolutionary extraction process, involving only apples and water, results in a 100 per cent natural treatment that can be absorbed into the body far easier than antioxidants that are made synthetically. The chemicals involved in the traditional synthesising process make it difficult for antioxidants to be broken down and absorbed into the human system. Dr Candrawinta's technique, creating a water-soluble antioxidant, solves this problem.
Apples were chosen because they contain more phenolics than any other edible fruit. Unlike other antioxidants, they also pose no risk of pro-oxidation, a process where traditional antioxidants can potentially become unstable under certain conditions. This means the phenolics of apples have no negative side-effects – making them perfect for children and others with sensitive systems. The antioxidant primarily targets inflammation, opening up a world of exciting new possibilities in the area of cancer prevention and the treatment of inflammation-related diseases.
Dr Candrawinata thinks the timing couldn't be better. "Environmental pollution, the prevalence of fast and processed foods, and fast-paced contemporary lifestyles are exposing us to the highest ever levels of free radicals. The profound health benefits of phenolics have long been a holy grail for scientists, however until now we couldn't figure out how to extract them from food sources in a way that was compatible with the human body."
With their wide application, and the popularity of antioxidant products among the mainstream health market, this research creates a potentially lucrative new revenue stream for apple growers. The process makes use of the whole apple, and it is suitable for the 50 per cent of apples that cannot be sold on supermarket shelves.
The breakthrough has been reported across the world, and recently won Dr Candrawinta Young Alumni of The Year at the University of Newcastle – as well as a nomination for Australian of the Year.
The first commercially available supplements made with the technique have been produced entirely in Australia and are now on sale in five countries. With a promising beginning of over $100,000 in their first quarter sales, the future of these apple products looks rosy indeed.
Hort Innovation chief executive officer John Lloyd said it was exciting to see how the research has progressed. "As Horticulture Australia Limited, the organisation helped fund the early beginnings of this work, which has grown into something quite impressive. As well as benefiting the wider community, the new extraction technique and antioxidant product have the potential to help create demand for Australian apple growers."
Details
Copyright: Copyright © Horticulture Innovation Australia Limited 2018. The guide (in part or as whole) cannot be reproduced, published, communicated or adapted without the prior written consent of Hort Innovation (except as may be permitted under the Copyright Act 1968 (Cth)).
Any request or enquiry to so use this guide should be addressed to:
Communications Manager
Horticulture Innovation Australia Limited
Email: communications@horticulture.com.au