Article
A healthy shock for fresh produce
Publication date: 1 August 2017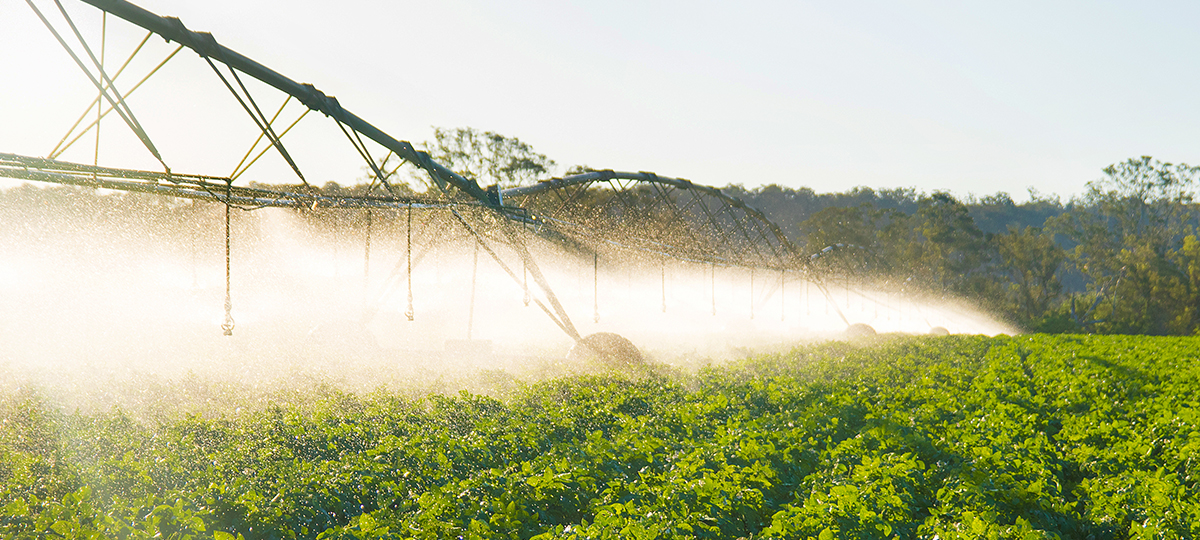 Electricity and water don't typically mix, but new research will find out how pairing the two may benefit produce out in the field. The work is trialing an electricity-charged sanitisation method for water used in the growing of vegetables, in the hopes of meeting Australia's stringent food safety standards more efficiently.
Hort Innovation chief executive John Lloyd said electrolysed water techniques have proven successful for sanitising water used on produce postharvest, and applying the technology during vegetable growth stages could bring major benefits.
"Australia enjoys some of the strictest food safety requirements in the world. Growers want to build on this even further by investing in research to stamp out product recalls and maximise consumer confidence. An additional layer of food safety protection can only help achieve that," he said.
"'Electrolysed Oxidising (EO)' water sanitation could be a novel option for treating water supplies. It has the potential to destroy pathogens at a rapid rate."
The EO water process involves adding salt to water, then charging it with an electrical current to shift its molecular structure to create an oxidised, anti-microbial solution.
The research is a strategic levy investment under the Hort Innovation Vegetable Fund that's being led by the University of South Australia, and Mr Lloyd said it could save vegetable growers time and money beyond minimising product losses through food recalls.
"This project has the potential to unlock benefits such as the ability to easily treat irrigation water from a variety of sources, using a safe and proven method, and the potential effective removal of sludge and build up in irrigation pipes."
Grower adoption protocols will be developed in consultation with industry as part of the project, which is due to be complete in 2020.
University of South Australia lead researcher Dr Enzo Lombi said while water sanitisation methods such as sand filtration and ultraviolet light treatments can be helpful, operational and maintenance costs are variable.
"EO offers what could be a credible alternative," Dr Lombi said. "The effectiveness of EO water as an irrigation treatment has not yet been fully validated. This research will fill that knowledge gap and deliver some tangible outcomes that will benefit growers."
The project's work is funded by Hort Innovation using the vegetable research and development levy and contributions from the Australian Government. It complements a range of research currently taking place to keep vegetables healthy and safe, including the development of new strains and blends of beneficial bacteria to inhibit the growth of harmful bacteria on vegetables.
Details
Copyright: Copyright © Horticulture Innovation Australia Limited 2018. The guide (in part or as whole) cannot be reproduced, published, communicated or adapted without the prior written consent of Hort Innovation (except as may be permitted under the Copyright Act 1968 (Cth)).
Any request or enquiry to so use this guide should be addressed to:
Communications Manager
Horticulture Innovation Australia Limited
Email: communications@horticulture.com.au