Article
Young Queenslander set to shake up indoor production
Publication date: 1 November 2016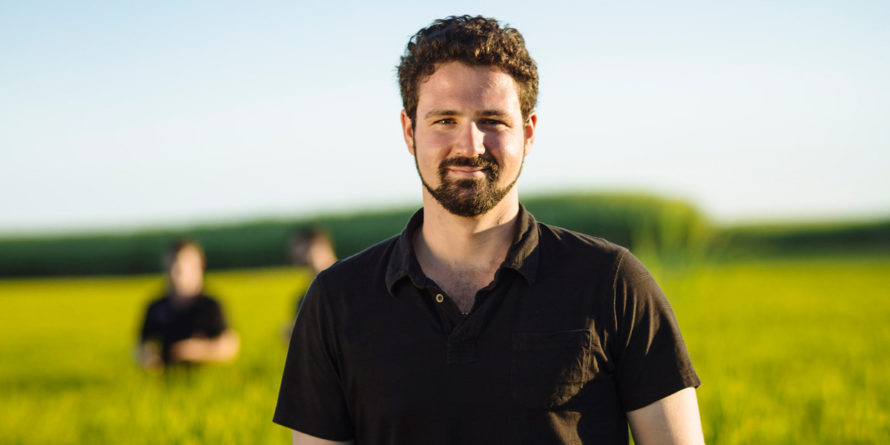 Grower profile – Ross Pirrone, Ayr, QLD
When Ross Pirrone was a boy he used to follow his father and uncles around the northern Queensland farms the family owned, helping plant then harvest hectares of sugar cane crops.
Today Ross manages the marketing and financials for the family business which has an annual production of up to 40,000 tonnes of sugar cane; 80-hectares of grains, legumes and rice; 50-100 head of cattle for the live export trade and up to 5000 bales of hay and fodder. Together with his father and brothers, he also manages a horticulture enterprise of up to 160,000 kilograms of cucumbers and 500,000 kilograms of pumpkin each year.
Ross said in order to stay relevant and profitable, diversification of the crops his family farms has been vital, as has the family's willingness to be early adopters of technology.
"In 2012, Dad decided to branch out and plant a couple of pumpkins and out of sheer luck they proved popular with the market. From there, we've slowly built the farms up, introducing new outputs and building greenhouses," he said.
Ross said the family also utilises technologies such as GPS, auto steering tractors, soil moisture probes and devices including hand-held nutrient monitors. He is keen to adopt more technologies as they come online.
"I would like to see the increased use of robots to cut down on the input our farms require, especially in the areas of fertilising, and pesticide and water application."
It is this passion for more efficient farming practices that led Ross to secure a 2016 Nuffield Australia Farming Scholarship, supported by Hort Innovation, in September. Through his scholarship, Ross plans to look at protected cropping systems for horticulture that use the most advanced, cost-efficient technologies available across the world.
"With extreme market forces putting pressure on our profit margins, and erratic weather putting us under environmental stress, I can see big opportunities in the development of highly flexible and resilient greenhouses in our part of the world," he said.
In March, Ross will travel to Ireland for a week, then visit countries such as Israel, Mexico, Spain, Turkey, and the United States to investigate world-best practice in indoor production in various climates.
He said he is looking forward to the "full on" program, and on completion, expected his findings would have a significant impact on the operations of his family farms.
Other Australian farmers should give the Nuffield scholarship a go, Ross said. "You've got nothing to lose and everything to gain. The trip and the money given through the scholarship are not the reward, it's about the connections and the knowledge you will gain."
Details
Copyright: Copyright © Horticulture Innovation Australia Limited 2018. The guide (in part or as whole) cannot be reproduced, published, communicated or adapted without the prior written consent of Hort Innovation (except as may be permitted under the Copyright Act 1968 (Cth)).
Any request or enquiry to so use this guide should be addressed to:
Communications Manager
Horticulture Innovation Australia Limited
Email: communications@horticulture.com.au