This year's AGM and how to take part
The Hort Innovation Annual General Meeting (AGM) will be held on Friday, 26 November 2021 at 12.00pm (AEDST). The event is being held virtually again this year, due to the ongoing COVID-19 restrictions.
The AGM is open to all company members and to invited guests. It is recommended to log in to our online platform at least 15 minutes prior to the scheduled start time.
How to take part
Virtual online meeting: those joining via https://meetings.linkgroup.com/HORTAGM21 will need their Member Number, printed at the top of the letter sent with the Notice of Meeting. Proxy holders will need their proxy code, which Link Market Services will provide via email no later than 24 hours prior to the meeting. More information about online participation in the meeting is available in the Virtual Meeting Online Guide.
Telephone: those joining via telephone, please dial 1800 572 288 within Australia or +61 1800 572 288 outside of Australia. Members participating via telephone will be able to ask questions during the meeting, just as those participating online. Voting will be conducted during an adjournment of the meeting or as otherwise directed. Please follow the voting instructions provided by the call facilitator. You will require your postcode, which can be found on the letter sent with your Notice of Meeting, for verification purposes.
Full details on how to take part, along with member numbers and your postcodes for access, are provided to Hort Innovation members. This communication also includes details of voting entitlements that can be used at the AGM, following this year's annual levy return process.
If you have any queries relating to your membership details or voting entitlements, you can contact Link Market Services on 1800 660 083. Link is the independent provider managing the AGM process on behalf of Hort Innovation.
Voting prior to the AGM
To vote prior to the AGM, visit the Hort Innovation AGM website at: https://events.miraqle.com/HortInnovation/AGM21/
Election of Directors at the AGM
At the AGM, voting members will elect three Directors to the Hort Innovation Board.
There are five candidates for the three Director positions. The candidates were selected by Hort Innovation's Director Nomination Committee following an intensive selection process. The committee included the Chair of the company; a representative from the Department of Agriculture, Water and the Environment; a levy payer selected by the Department; and an independent eminent person appointed by the Board.
Meet the candidates
Click the below boxes to learn more about each of the five Director candidates. These profiles were supplied as-is by the candidates, and have not been edited by Hort Innovation.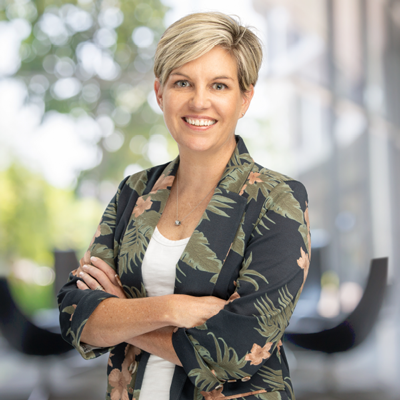 Julie was elected as a Director of Hort Innovation in 2018 and is the current Chair, being appointed to this position in November 2020.
Julie is an experienced Non-Executive Director in the agribusiness sector and has a broad background in the Australian horticulture industry, with her experience spanning a variety of roles across a range of horticulture commodities. She is currently the owner and manager of retail floristry business Say It With Flowers and a Non-Executive Director of United Almonds Limited, an unlisted public company that managed more than 1000 hectares of almond orchards in Victoria.
Previously, Julie was a Non-Executive Director and Deputy Chair of Plant Health Australia, CEO of the Almond Board of Australia, and a Non-Executive Director of the Australian Nut Industry Council.
Julie has also served as Independent Chair of the Apple and Pear Industry Advisory Committee and the South Australian Apiary Industry Advisory Group. She has previously worked in a management role with Quality Fruit Marketing, domestic and international marketers of stone fruit, and ran a management consultancy providing strategic planning and risk management services to agribusinesses.
Julie has significant experience on Board committees including remuneration, finance, audit and risk. She has also been a member of various Board selection panels.
Julie has a Bachelor of Teaching degree, is a graduate of the Australian Institute of Company Directors, and has an MBA (Executive) qualification focused in marketing, finance, business strategy and leadership.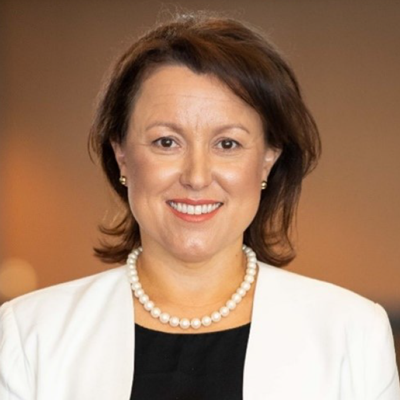 Dr Saranne Cooke is a professional director and chair with experience on a variety of boards across a range of sectors. Saranne is Deputy Chancellor of Charles Sturt University, a director of Fisheries Research and Development Corporation (RDC), HESTA Superannuation, Racing NSW, Western NSW Primary Health Network, the Royal Flying Doctor Service (South Eastern) and Leading Age Services Australia.
Dr Cooke has been involved with RDCs since she was appointed to the Fisheries RDC in 2018. Dr Cooke Chairs the Fisheries RDC Finance, Audit and Risk Committee and was heavily involved in the development of the five-year strategy. Dr Cooke is particularly interested in governance, financial management and stakeholder management across the diverse parts of the fishing and aquaculture sectors that Fisheries RDC serves. As a long-term resident of regional Australia, she has a genuine understanding of regional and rural issues and communities. Dr Cooke is the Deputy Chancellor of Australia's largest regional University (Charles Sturt University), a leading university in the Australian Horticultural sector.
In her executive career, Dr Cooke held several roles within the energy, financial, education and manufacturing sectors. Dr Cooke completed her doctorate by researching board governance across the ASX 200 companies. Dr Cooke also holds a Bachelor of Commerce, Master of Business (Marketing), and a Master of Commercial Law. Dr Cooke is a Fellow of the Australian Institute of Company Directors, a Fellow Certified Practising Accountant, a Fellow of the Australian Marketing Institute, and a Certified Practising Marketer.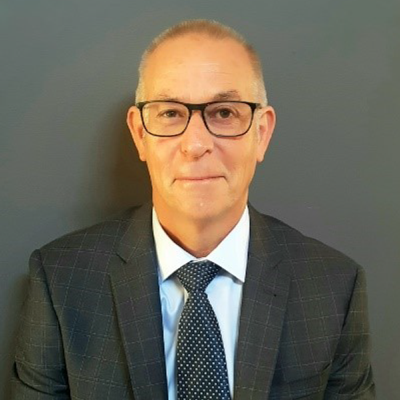 Tony brings a breadth of food and agricultural experience with a deep understanding of markets in Asia, particularly China. In a career spanning 25 years in Australian and international agribusiness, manufacturing, fast moving consumer goods, seafood and commodity exports he has proven expertise in designing long-term business sustainability solutions in highly complex and competitive industries.
His experience is both board and executive, with responsibilities including, risk management, finance, accounting, corporate strategy and governance; having held senior operational and financial roles in SE and East Asia for Tate & Lyle PLC, as well as a Director for Tate & Lyle Group subsidiaries and related companies.
He is currently an Independent Non-Executive Director of the Geraldton Fishermen's Co-operative Ltd, Western Australia Exporter of the Year in 2019, Hay Australia Pty Ltd and Kalyx Australia Pty Ltd. Tony is also active in the not-for-profit sector including as a Non-Executive Director of The Collaborative Research Centre for Honey Bee Products a Non-Executive Director of Chorus Australia Limited and a Non-Executive Director of The Future Food Systems Cooperative Research Centre.
Tony holds a Bachelor of Business and an MBA from Curtin University, is a Member of CPA Australia and is a Graduate of the Australian Institute of Company Directors.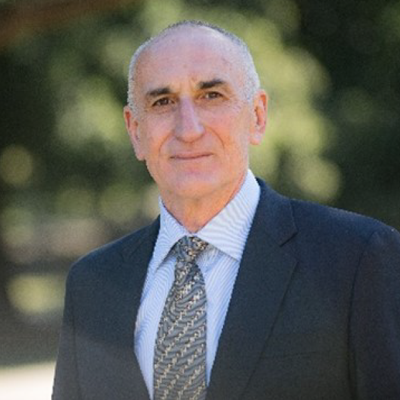 Bob was raised on a farm and has enjoyed an international career in businesses that create value through plant-based technology in agriculture, particularly in high-value horticulture. He has held senior technical and commercial leadership positions and is motivated by the challenge of leveraging R&D to deliver practical, profitable, and sustained change in agriculture.
After early roles as a plant breeder and R&D program manager in sugar cane, he joined a plant biotech and robotics start-up before moving to Asia to join Syngenta Seeds. He led vegetable seeds businesses across APAC and the Americas contributing to extended periods of profitable growth, business development, and commercialisation of new technologies. He was based for periods in Malaysia, Korea, Singapore, and the United States, and later returned to Australia to lead the crop protection portfolio for horticulture.
Bob is an experienced Director in commercial and not-for-profit businesses and is currently a non-executive Director of the Future Food Systems Ltd and Chair of their Research and Commercialisation Committee.
Bob is a Graduate of the Australian Institute of Company Directors and has degrees in Agricultural Science, Technology Management and Plant Breeding.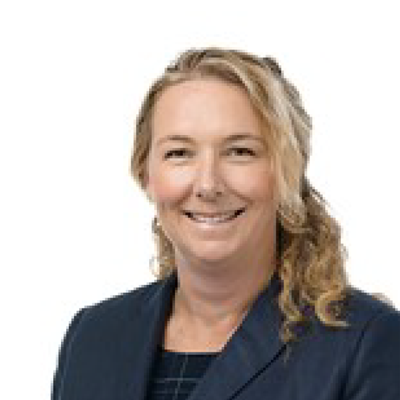 Cath is an experienced Non-Executive Director with 20 years international senior management experience in the wine sector. She has a strong understanding of agri-business, effective stakeholder engagement, research development and adoption (RD&A), global marketing and market access, and sustainability.
She currently serves as a Non-Executive Director of Wine Australia, is Deputy Chair and Chair of the Research, Development and Adoption Committee. She was appointed Acting Chair by the Minister during a transition period in 2020. She Chairs the Australian Grape and Wine National Sustainability Advisory Committee, which provides expert advice for emerging sustainability issues and also sits on their Small Winemaker Committee.
Cath has previously served as President of both Great Southern Wine Producers Association and Margaret River Wine Association, and as Vice President of Wines of Western Australia. She served on the Advisory Board of Sustainable Winegrowing New Zealand.
She has most recently held Senior Management roles with Mud House Wine Group (NZ) and Plantagenet Wines (WA). She currently runs her fine wine brand Oates Ends from the inter-generational family farming property in Margaret River and a winemaking consultancy business.
She holds a Bachelor of Business in Horticulture from Curtin University and a Post Graduate Diploma in Oenology from University of Adelaide. She is a graduate of the Australian Institute of Company Directors.