**Hort Innovation's AGM for 2020 has now been held. To see the results of the meeting, find our news article here.**
This year's AGM and how to take part
The Hort Innovation Annual General Meeting (AGM) will be held on Friday, 27 November 2020 at 12pm AEDST. Due to the ongoing COVID-19 situation, the event is being held virtually.
The AGM is open to all company members and to invited guests. Those joining via https://agmlive.link/HortAGM20 or on 1800 572 288 will require their membership number, proxy code or provided guest login. A member PIN will also be required if voting by phone.
Full details on how to take part, and reminders of member numbers and PINs, are provided to Hort Innovation members with their official Notice of AGM 2020. This communication also includes details of voting entitlements that can be used at the AGM, following this year's annual levy returns process.
With the notice being distributed in late October both by email and hard copy, if you have any queries relating to your membership details or voting entitlements, you can contact Link Market Services on 1800 660 083. Link is the independent provider managing the AGM process on behalf of Hort Innovation.
Election of Directors at the AGM
At the AGM, voting members will elect three Directors to the Hort Innovation Board. This follows the results of an Extraordinary General Meeting of company members in October, where changes to the Hort Innovation Constitution were made regarding the election and terms of Directors. Read more on this here.
There are six candidates for the three Director spots. The candidates were selected by Hort Innovation's Director Nomination Committee following an intensive selection process. The committee included the Chair of the company; a representative from the Department of Agriculture, Water and the Environment; a levy payer selected by the Department; and an independent eminent person appointed by the Board.
Meet the candidates
Click the below boxes to learn more about each of the six Director candidates. These profiles were supplied as-is by the candidates, and have not been edited by Hort Innovation.
Jenny has a strong belief in the quality products the Australian horticultural sector is able to bring to the market and a passion to see the businesses that provide these products succeed in being able to identify and capture market opportunities and capitalise on their investments, especially in international markets.
Jenny has worked in the agrifood industry for more than 30 years working with corporate and SME businesses. She has a background in agronomy and R&D management and has worked in the horticulture, cotton, wine and sugar industries. Over the years, Jenny has developed her knowledge of the fresh produce sector and trade, and actively maintains extensive networks across Australia, New Zealand and Asia. She also has particular interest in the application of innovative technologies and use of data to improve outcomes for businesses in the horticultural sector.
In 2003, Jenny established P2P Business Solutions, a specialist consultancy business focussed on the agrifood sector and providing services in business planning, R&D management, supply chain management and market development. Clients of the business include commercial, industry, academic and government organisations both in Australia and in SE Asia. Through this business, Jenny has played a role in helping shape the direction of the Australian horticulture industry. She has worked alongside the leading industry bodies in the fresh produce sector to establish their strategic direction; supported supply chain improvements through establishing and embedding data management capacity at an industry level; and provided export development services for both industry and commercial clients.
Jenny is also engaged with the Australian agtech startup ecosystem and works with a business which is improving quality outcomes across the fresh produce, meat and seafood sectors by providing improved data and insights related to supply chain and product performance. Jenny volunteers as an advisor to the Rural & Regional Committee of Women In Technology, an industry association which aims to support, develop, recognise and promote the achievements of women in the technology industries.
Jenny is a current Director of the Hort Innovation Board and has renominated to serve a second term. During her time on the Board, she has served on the Board's Investment Committee and is currently a member of the Audit & Risk Committee. She also chairs the Trade Assessment Panel (TAP) – the panel which evaluates requests related to export market access or market improvement for the Australian horticultural industries; and is an observer on the industry Trade Advisory Panel (iTAP).
Qualifications: B. App. Sci (Hort Tech) 1985, Qld Agricultural College; Dip Export Marketing 1993, University of Southern Queensland; B.Bus (Mkting/HR) 1998, University of Southern Queensland.
For more than twenty years after graduating with a bachelor of Horticultural Science, I have dedicated my career to the horticultural sector in Australia in order to add value or manage the many risks that it faces. This work continues with my current roles as Professor of Food Sustainability at Charles Sturt University, Chairman of Elf Farm Supplies Pty Ltd (mushroom compost) and Non-Executive Director of White Prince Mushrooms Pty Ltd.
The fact that I am involved daily with horticultural levy paying businesses provides me with an insight into some of the frustrations and importance that levy payers place on seeing their contributions deliver impact and clear returns on their investment through quality research and marketing campaigns.
My service in the NSW Parliament for nine years and appointment as Minister for Primary Industries, Water, Lands, Trade and Industry provided me with many contacts within government, industry and international trading partners. It also gave me a unique insight into the issues that the horticultural industry faces in competitive domestic and international markets, along with an understanding of how government agencies and industry bodies work.
As a Professor of Food Sustainability and with my recent appointment to the Strategic Investment Council for the Food Agility CRC, I have vast experience in being able to critically assess research proposals to ensure they deliver a tangible result for investors.
With a Masters of OHS, Bachelor of Horticultural Science, Diploma of Quality Auditing and as a graduate of the Australian Institute of Company Directors, I have a reputation for fostering a culture of innovation, strategic planning, decisive action, corporate governance, communication, consultation and collaboration that delivers results.
I am particularly passionate about finding the best solutions to help support a more sustainable and productive sector that is influential and world leading. As Chair of the NSW Circular Economy Research Taskforce I have am providing real change for industry and identifying additional income opportunities for our producers.
My experience, qualifications and current business interests allow me to see issues, opportunities and challenges from differing points of view. I believe this would be a beneficial addition to the board of Hort Innovation and allow me to continue to dedicate my career to the success of Australian horticulture.
Andrew has dedicated his career to agriculture and worked for 32 years with Syngenta, one of the world's leading agriculture companies with an ambition to help safely feed the world while taking care of the planet. Syngenta invests circa $1.3b in R&D each year, to create crop protection and seed technologies that enable millions of farmers around the world to make better use of limited agricultural resources.
Growing up in Panton Hill near the Yarra Valley, Andrew worked in orchards during his school years and developed an affinity for horticulture. He pursued his passion by studying Agricultural Science at La Trobe University and embarked on a career journey that took him from technical sales representative for ICI Australia's Rural Division to being part of the Global Leadership Team where he managed multi-billion-dollar regional business units and country operations in the Asia Pacific and Europe, Africa and the Middle East.
Andrew's promotion to roles with escalating complexity and size was enabled by his strong leadership capabilities, interpersonal engagement, global industry knowledge and ability to develop business opportunities. He has a proven record of business growth in diverse environments while managing risk and fostering the development of strong corporate compliance cultures.
After building his early career in sales, marketing and supply chain roles in Australian agriculture, Andrew spent 20 years working internationally with assignments in the United Kingdom, Switzerland, Hong Kong, Singapore, Thailand, Japan and China. Horticulture has been a key focus of Andrew's throughout his career and he was personally involved in many solutions that helped growers in the production and marketing of their produce.
Andrew has gained significant experience in diverse cultural environments that required broad leadership skills. He spent most of his senior leadership years in Asia, as Regional Director for Asia Pacific before he was promoted to an equivalent role leading Syngenta's EAME business unit.
In 2017, Syngenta became the largest ever publicly listed company to be acquired by a Chinese State Owned Enterprise and become part of the ChemChina group. Andrew was tasked with the creation of China as a separate Region for Syngenta and worked with the Chinese owners and Syngenta's global executive team to drive the Chinese business after the acquisition.
Andrew has returned to Australia in 2019 and lives with his wife, Kerry, on their small farm in the Yarra Valley. He continues to pursue his strong interest in agriculture and helping others through his Board membership of Business For Development, a not-for-profit charity that brings enterprise to those in rural poverty in Africa, Asia and PNG.
Tony's portfolio of Board Directorships is extensive and impressive. Central to his career and business experience, is a continuous involvement of over 33 years in the horticulture industry commencing in 1987. Having achieved his Bachelor of Laws Degree from the University of Queensland and fresh from a term as a Judge's Associate, Tony decided on a change of direction and so he embarked headlong into the world of horticulture commencing with exporting, importing, wholesaling in the Carter & Spencer Group. Very quickly, Tony also added transport, distribution and logistics expertise in the exciting world of fresh fruit, vegetables and flowers.
His passion for the horticulture industry grew, and Tony joined the Brismark Board (Queensland Chamber of Fruit and Vegetable Wholesalers) rising to the role of President. He became an integral part of the team that led the Industry-based bid that won and acquired the Brisbane Markets at Rocklea in 2002 from the Queensland State Government. Tony immediately joined the Board of Directors on Brisbane Markets Limited and is currently Deputy Chairman.
In addition, Tony is a Member of the Finance and Audit Committee, Remuneration Committee and Legal and Compliance Committee (Chairman). Tony can lay claim to a strong understanding and expertise of corporate governance and strategy development.
Tony believes that your working life never stops, and he remains driven by the key motivators of passion and purpose. In this regard, Tony has maintained his sporting involvement and spent 12 years on the Board of the Brisbane Lions AFL Football Club eventually rising to become Chairman. During his tenure, the Lions won three (3) AFL Premierships in four (4) consecutive Grand Final appearances. Tony was awarded Life Membership in 2010. More recently, Tony has accepted a State Government appointment to the Board of the Queensland Academy of Sport (QAS) to be involved in a transformational strategy in the lead up to the Olympic bid. Tony's previous Government appointment was to the Board of the Gladstone Ports Corporation in the formative years of the LNG industry.
Tony's skills were recognised by the transport and logistics giant ASX Listed Lindsay Australia Limited, and accepted a Board appointment in May 2019. Tony is a member of all board committees as well. To round out his skill set, Tony is co-owner of the emerging IT business Veracity Technology, which specialises in cloud-based platforms and services.
Tony still maintains his long-term membership of the Australian Institute of Company Directors.
My name is Michael Nixon, and I am standing for a position on the Board of Horticulture Innovation Australia. I am a West Australian producer based in Carnarvon. I grew up on a broad acre farm with sheep and cattle and coarse grains at New Norcia, WA. I am a father to Olivia and Benjamin and husband to Catriona. I have been involved in several voluntary industry organisations and committees at a national level, for example Board Member for AUSVEG and Australian Banana Growers' Council. I heavily involve myself in many local industry community initiatives and organisations, including being Chairman of the Gascoyne Food Council.
I believe it is important that we have an investment structure that efficiently returns great outcomes to levy payers and other contributors.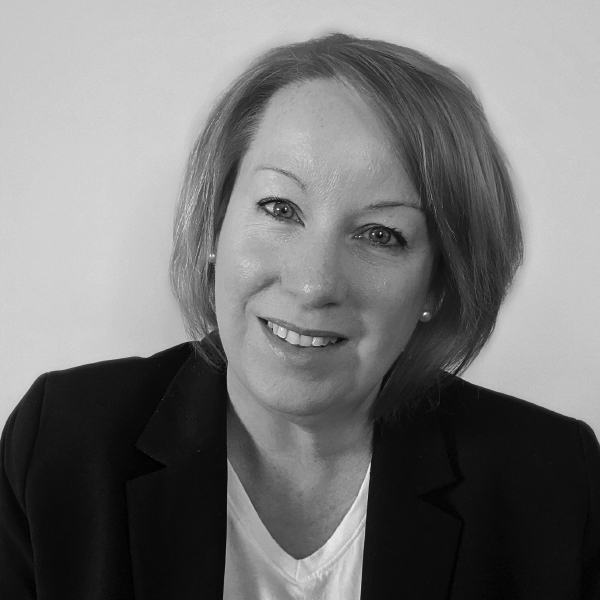 Victoria Taylor has over two decades' experience in agricultural policy, governance and communications. She is an experienced board member and small business owner, whose career has focused on supporting the Australian agricultural sector. Victoria holds a Graduate Certificate in Water Policy and Governance from Charles Sturt University and is a graduate of the Australian Institute of Company Directors.
Victoria is currently Chair of the Centre for Entrepreneurial Agri-Technology at the Australian National University (a partnership with CSIRO), Deputy Chair of the Rice Marketing Board for the State of NSW and an Independent Director of Australian Dairy Farmers Ltd.
Until October last year, she was Executive Officer of the National Horticulture Research Network. In her five years in that role, she worked with Commonwealth and State research agencies to maintain Australia's horticultural research capability and ensured national research was coordinated and collaborative, to reduce duplication and therefore costs to industry.
Through her business, Flourish Communication, Victoria works with a range of plant industry and government clients, providing strategic policy and communications advice. Her expertise includes research, extension, biosecurity, levies, transformative technologies, R&D strategies and governance frameworks. In an increasingly uncertain and complex environment, Victoria's communications and engagement skills are highly sought after by organisations seeking to increase their impact and expand their reach.
Victoria spent the past twelve months living in Boston, USA where she engaged with the agtech community, including providing business development services. Bringing this experience back to Australia, Victoria sees opportunities for increased use of private capital in Australia's research and development efforts and the critical need to leverage existing global research to overcome the limitations of domestic scale. Victoria is now a startup mentor with the Canberra Innovation Network, to integrate her experience into the local market. Her hands-on experience in getting ideas to market gives Victoria valuable insights into investing for impact.
Victoria's breadth of experience and networks across agriculture ensure she can bring a different perspective to the board, adding significant value to Hort Innovation's operations.