Article
Summerfruit gains access to Vietnam
Publication date: 9 May 2022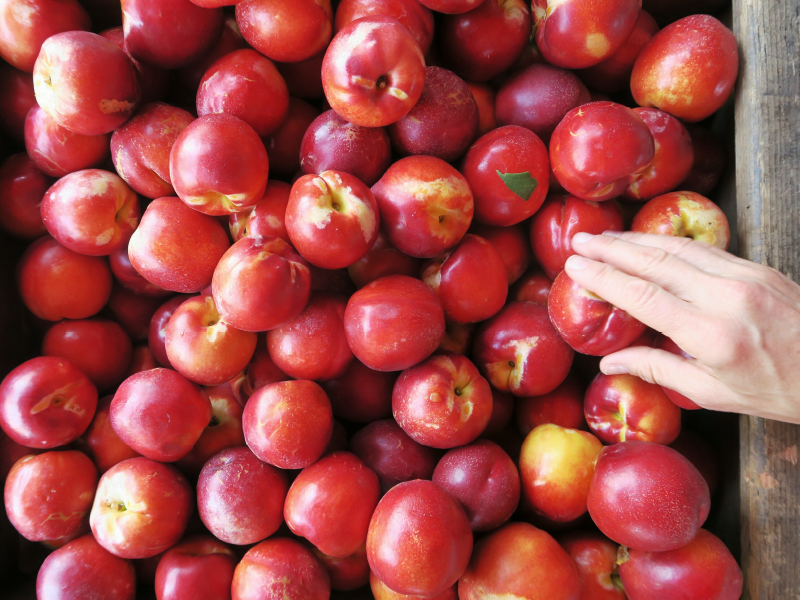 In a significant achievement for the domestic summerfruit industry, Australian peaches and nectarines have recently secured market access into Vietnam following successful negotiations between the two countries. This announcement comes after more than a decade of collaboration between the summerfruit industry, Summerfruit Australia, Hort Innovation and the Government.
Hort Innovation's Head of International Trade, Brei Montgomery, said that "there has been a huge effort over a sustained period of time to get this outcome for industry. As a protocol market, securing market access into Vietnam required a substantial body of work involving consulting with industry to set an export strategy, applying via the International Market Access Assessment Panel and a technical market access industry group supporting the Government with their negotiations with Vietnam."
The arrival of COVID-19 created some roadblocks in the market access process and the Government had to pivot in collaboration with the summerfruit industry. Negotiations culminated in a virtual inspection involving Vietnam Plant Protection Department, Department of Agriculture Water and Environment, Summerfruit Australia, Sharp Fruit, JD Conti, Cutri Fruit, Mattina Fresh, inspection and storage facility Valley Pack and treatment facility Steritech. The virtual visit took place at the height of the season over a four-day period and Summerfruit Australia CEO, Trevor Ranford noted the presentation of the Australian summerfruit industry was one of unity, professionalism, openness and humility.
Meet Adrian Conti, summerfruit grower from Cobram
Adrian Conti and his family own and operate 100 hectares of orchards in Cobram in Victoria and near Griffith in NSW. Adrian's family grow apricots, nectarines, peaches, plums, apples and pears, all sold for domestic and export markets. Adrian has been involved in the process of gaining market access into Vietnam for the past seven years, largely through his role as Deputy Chair of Summerfruit Australia, the industry representative body for summerfruit.
Adrian said that "Gaining access to access to Vietnam is great news for summerfruit growers and exporters. It's been a long run for industry getting to this point. Having a new market to complement our existing trade relationships allows us to diversify and mitigate risks."
Now it's up to the summerfruit industry to begin building the relationships needed with importers in Vietnam to begin sending their produce to the new market. "Vietnam and China are similar markets in terms of the type of fruit, size and quality that consumers are looking for, the difference is the protocols that are required to export to them," said Adrian.
"From a practical point of view, growing and packing the fruit for Vietnam or China will look very similar. We'll designate which parts of our orchard we're intending to export to different markets by establishing perimeters and setting up the required methods for data collection. As per the protocols, produce for China will be fumigated and produce for Vietnam will undergo irradiation."
Successful trial shipment of peaches and nectarines
In April this year, the first shipment of peaches and nectarines was successfully sent to Vietnam as part of a trial program to test the new export pathway. Three summerfruit growers participated in this pilot, including VF Siciliano & Sons from Woorinen in Victoria.
VFS Export Manager, Colleen Dangerfield said that "we sent a very small trial shipment of white nectarines and white peaches to test the pathway and processes of the protocol. Working closely with the Department of Agriculture, Water and the Environment, as well as the Department of Foreign Affairs and Trading in Vietnam, ensured that the trial was very successful. I'm looking forward to sharing our insights with the rest of industry to ensure that the entire industry is well placed to take advantage of this new market next season."
Hort Innovation and market access
Market access for horticulture products to international markets is gained through negotiation between the Australian Government and the Governments of our trading partners. Hort Innovation plays a number of roles in these negotiations, including:
Investing levies for projects that develop the datasets that demonstrate that the phytosanitary method used on the produce will reduce the risk of pests and diseases identified by the market you want to trade with. This research is not guaranteed to provide the outcomes required, can take around five or more years and requires substantial levy investment. Once completed and successful, the dataset is sent to DAWE for review and to underpin their technical negotiations.


Investing in the development of an export strategy for the industry that prioritises which markets the industry wants to export to as a collective.


Hosting an independent panel that acts on behalf of the horticultural sector to provide transparent, unbiased and consistent market access advice to the Australian Government, the International Market Access Assessment Panel.


Supporting the Government with their negotiations; once the IMAAP panel have confirmed that the market access application meets the criteria, it is then passed onto the Department of Agriculture, Water and Environment to prioritise what markets and products in the pool they will negotiate next.
Hort Innovation also supports industry more broadly through trade development programs that deliver a range of activities designed to help growers take advantage of existing, new and emerging export opportunities. For the summerfruit industry, the current project Summerfruit market access and trade development project (SF19000) is delivered by Summerfruit Australia.