Article
Planting the seeds for Australian avocado export success
Publication date: 10 February 2022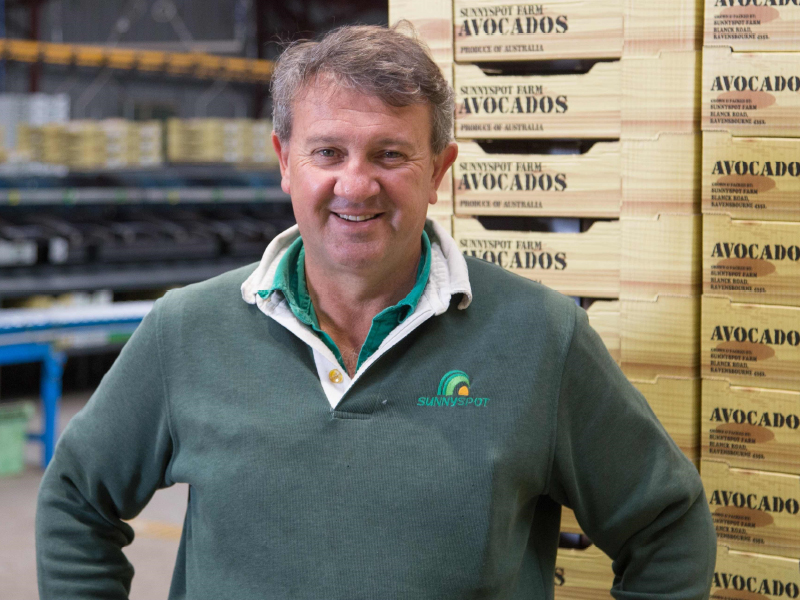 This investment is ensuring Australian avocado growers are export-ready, pursuing new markets, and well supported.
The challenge
The rapid rate of increase in avocado production has made it necessary for the industry to access and develop new markets.
Meet Daryl
An avocado grower and exporter for more than 20 years, Daryl Boardman believes exports are crucial, given increased production, and that this program gives growers the tools they need to succeed in new markets.
"In my experience, it takes almost one generation to open a new market, but this project has provided lots of support and information about export markets," says Daryl. "Last year, together with our grower pool, we exported about one-third of total exported Australian avocados to three main markets – Singapore, Malaysia, and Hong Kong. This project conveyed a strong message to our growers that the industry needs to grow exports for the upcoming large production. The project has helped to communicate to the growers that they need to be export-ready with the same level of care and quality avocado as they put on the shelves in Sydney and Melbourne.
I'm hopeful that this project, alongside government trade negotiations, will continue to give Australian growers access to more international markets."
The approach
Through this program, we are giving our growers the support and resources they need to increase Australia's market share in line with increased production. We are assisting the government to negotiate for new market access and maintenance, export trade development, branding and positioning, and building industry capacity. In 2018, with investment from Hort Innovation, Avocados Australia established the Avocado Export Readiness and Market Access project. This has ensured the avocado industry is prepared for export and able to support government trade negotiations. The project strongly backs the continued pursuit of the industry's market access and market maintenance goals, in line with the 2017-21 Avocado Strategic Investment Plan.
The impact
The result of this program is a well-informed avocado industry, aware of the export opportunities available and how to access them. This program also supported the development of market access protocols, including for the previously untapped Japanese market. Overall, Australian avocado exports have increased on average 32 per cent per year, over five years, and this success is set to continue as the Avocado market access and trade development program (AV20004) picks up where this important trade project left off.