Article
Defeating the pests, bugs and diseases putting the squeeze on veggie productivity and profitability
Publication date: 11 February 2022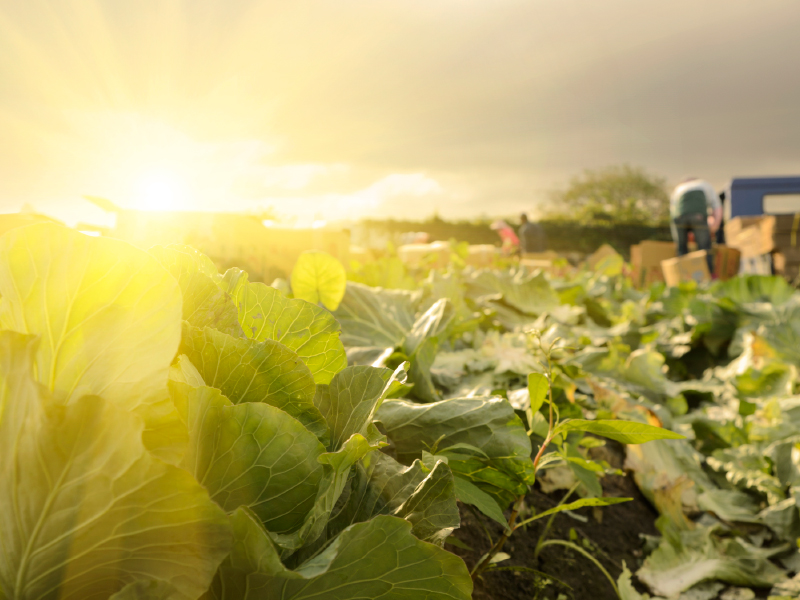 Beginning in 2018, this investment is responsible for developing an 'area-wide management' (AWM) strategy to address high-priority viral and bacterial diseases affecting vegetable crops.
The challenge
To maximise the productivity and profitability of Australian vegetable crops, growers need a strategy to identify and manage a broad range of pests and diseases. No single measure is likely to be effective alone and the best results will be achieved from integrating options appropriate to the crop and farming system.
The approach
There are two teams working on this project, one in NSW and one in Queensland, with the aim of investigating the most damaging bacterial and viral diseases of brassicas and cucurbits and delivering this information to industry levy payers to better manage diseases.
Thanks to this project, an area-wide management strategy has been developed, identifying and tackling the most pressing viral and bacterial pests impacting Australia's vegetable crops. The strategy has also looked at pest management approaches to diseases transmitted by thrips, aphid and whitefly pests, and phytoplasmas transmitted by leafhoppers.
The project also tracks the prevalence of tomato potato psyllid (TPP) and collaborated with other TPP surveillance projects around the country to provide a more thorough picture of the problem.
The second major focus of the project is on managing foliar bacterial diseases. This has largely involved the development of rapid diagnostic tests for key bacterial and viral pathogens.
The impact
Most recently, the project team have produced a number of fact sheets detailing the symptoms, spread and control measures for viruses affecting various vegetable crops, which you can view here:
Trapping of insect vectors that can carry diseases continues, with protocols for effective trapping now in place.
The next phase of the program will build on the extensive research already collected and analysed, ramping up pathology to identify diseases, working closely on the ground with AUSVEG – the industry representative body for vegetable and potato growers.
Research outcomes from the program are communicated to growers as they become available, via workshops and grower meetings, field days, industry journals, newsletters and fact sheets.