Article
Giving waste produce a new lease on life
Publication date: 1 July 2017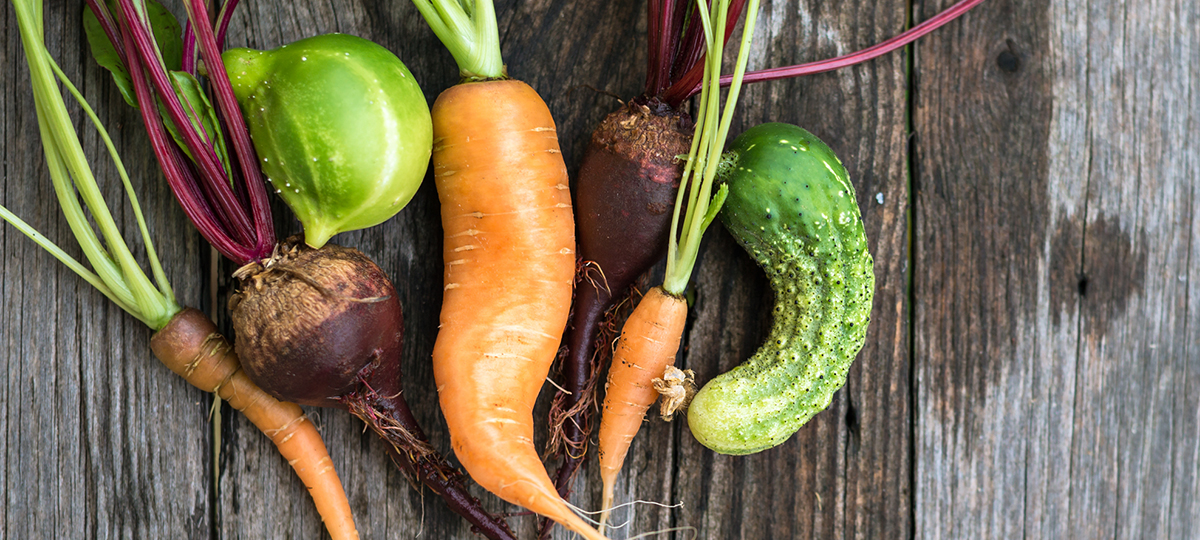 As part of an industry-led drive to reduce waste and recoup lost value, Hort Innovation and the CSIRO are working with growers to turn imperfect-looking vegetables into nutrient-rich snacks and supplements.
The project is investigating how good nutrients, or 'phytonutrients', can be drawn from carrots, broccoli and other vegetables.
Limiting the amount of produce left in the field and offcuts cast aside during processing is a priority for industry because there's so much potential there.
This project is addressing both these issues by determining a way we can turn underutilised produce – such as 'ugly' veggies that are not to specification – into high-value, super-high-nutrient ingredients and products.
As part of the project, researchers are investigating the use of separation, extraction and stabilisation technologies to create products that can be sold as powders, concentrates or vegetable-dense snacks for children.
CSIRO chief research scientist Dr Mary Ann Augustin said research shows farms can lose up to 40 per cent of produce and growers are keen to see this stop. For that reason, and because it has great health benefits, fermentation of vegetables is also a significant area of focus for the project.
"Fermentation is a great natural way of delivering the good bacteria through food. We are investigating ways vegetables lost in the food supply can be processed and presented in a consumer-friendly manner because it has huge health benefits," she said.
Dr Augustin also said feedback from growers is that processing plants need to be more accessible, as many producers cannot justify the expense of freighting unused produce long distances.
"We are also looking into the interest in setting up processing hubs in key growing regions to make it easier for growers to process their underutilised produce and create these high-value, nutrient-dense products."
The desired outcome is also to encourage new industries and employment based on new edible food ingredients and products from the underutilised vegetables that will provide more returns to farmers.
John Said, who is the chief executive of Fresh Select, one of the largest lettuce and brassica farmers in Australia, said any project that arms industry with the tools it needs to minimise produce loss is positive.
"We are very excited by the potential of this research project and are proactively supporting this initiative to reduce food waste. It will not only benefit growers and the industry, it will also benefit the Australian population by providing high-nutrient products and improving the nation's health".
The project is due for completion in late 2018, and is funded by Hort Innovation using the vegetable R&D levy and funds from the Australian Government, with co-investment from the CSIRO.
Details
Published: Growing Innovation, July 2017
Copyright: Copyright © Horticulture Innovation Australia Limited 2018. The guide (in part or as whole) cannot be reproduced, published, communicated or adapted without the prior written consent of Hort Innovation (except as may be permitted under the Copyright Act 1968 (Cth)).
Any request or enquiry to so use this guide should be addressed to:
Communications Manager
Horticulture Innovation Australia Limited
Email: communications@horticulture.com.au